Forum Thread
Hidden Beneath the Shadows - RP
Forum-Index
→
Roleplay
→
Pokémon RP
→
Hidden Beneath the Shadows - RP
AlicaDragon~

OFFLINE
Trainerlevel: 10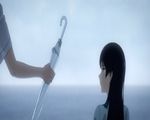 Forum Posts:
161
RP sign-ups
RP started early, but feel free to join the Sign-ups anytime!
It was a cold night, Shivering non-stop. "I can't…Breathe" Shivers called through the darkness. No-one came, no-one heard. Just stared, at the just born child. "Help?" Shivers called to them, but nobody answered, or even called back. 'Til a Pikachu Queen came stomping by, "Hello?" Shivers called to her. She looked at her, "hm" she said.
Rainbow blinked open her eyes. She had no idea where she was, just that it was dark. And cold. Very very cold. The hard ground beneath her seemed the sap her heat, leaving her in a world of ice. She whimpered softly, shifting to try and find a comfortable position. Finally she settled on curling up into a little ball of brown fur. Closing her eyes, she tried to go back to sleep, an escape from this harsh reality, but she was so cold sleep wouldn't come. She curled up tighter, burying her little head in her tail, pressing her back up against a corner. But still she couldn't rest. Only drowsy, drifting in and out of consciousness. Sometimes finding a little relief only for it to suddenly disappear. This wasn't right. Where were her parents? The question tugged at the back of Rainbow's mind, but it couldn't quite take form. Her mind was too tired. Too young. Too cold.
---
'Ello, Athena here!
AlicaDragon~

OFFLINE
Trainerlevel: 10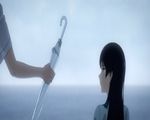 Forum Posts:
161
Shivers felt frozen solid, then all of a sudden it became very dark, it felt like Shivers was blind. Shivers blinked, shivers fell on an Eevee, Shivers shook, and looked around, all scared that she fell on something soft, but cold. Shivers was so scared tears began to drop from his eyes, they turned into ice when they fell on the snowy ground. Shivers past out, right by the Eevee. And, all was silent.
ShatteredDiamond

ONLINE
Trainerlevel: 63
Forum Posts:
127
"Cold... I like the cold..."
This was the first thought that came to the mind of an entity. No, not an entity, a young Pokemon, specifically a Snorunt.
"Snorunt? That's WHAT I am. But WHO am I?"
thought the Pokemon. Did it...she...have a name? Why did she not know?...
---
Rainbow finally woke up to a world of darkness. She slowly opened her eyes, but it didn't make a difference anyways. Mewling softly for her parents, she whimpered in despair upon realizing they were not here. At least there was a body next to hers, but it was cold, and getting colder by the second. Rainbow rubbed against it, trying to share some of her warmth.
---
'Ello, Athena here!