Forum Thread
Strange World (Sign-Ups) -Closed-
Forum-Index
→
Roleplay
→
RP Sign-up
→
Strange World (Sign-Ups) -Closed-
Roleplay
Roleplay Plot/Story

Show hidden content
---
You're living your lives normally, going to school, relaxing at home, the usual. One day when you're outside, something knocks you out. You eventually wake up in a forest, but it wasn't like the one near your home. You see more people also waking up, confused. While exploring the strange woods, you notice something caught in a spider's web. It looked like... a fairy? She seemed panicked when she saw you. What would you do? Would you help her? Would she tell you about this strange place?
Rules

Show hidden content
---
Maximum amount of characters is 2.
You can only play as humans (since the creatures of this world are ones I play/NPCs)
Romance is allowed, just don't go too far and don't stray from the plot.
Please do not rush people to reply, everyone has stuff to do outside of Pokeheroes
Password is your favorite fantasy creature
Form

Show hidden content
---
Name:
Gender:
Age:
Appearance:
Personality:
Likes and Dislikes:
Fear(s):
Backstory:
Other Information:
Password:
My Form
(Just for the fairy character. I'll have information on the others in the Roleplay)

Show hidden content
---
Name: Ari
Gender: Female
Age: 17 years old
Race: (Only I put this part) Fairy
Appearance: A small fairy with long grass green hair. Her crystal blue eyes are one of her main features. Her wings have small tears, but they aren't enough to mess up her flight. She tends to wear leaf like dresses.
Personality: A curious but cautious fairy who tends to wander off. Ari gets more talkative when people know her better. When scared, she tends to stay away.
Likes and Dislikes: (Likes) Anything sweet, flowers, staying in the outdoors, knowing about people. (Dislikes) Loud noises, being grabbed/held without permission.
Fear(s): Thunder, being threatened.
Backstory: Ari was one to always loose her way, forgetting where home was. One day, she strayed too far from her village, entering a completely different forest. Ari eventually got used to the place, living by herself. She does accept the help of other creatures in that forest, such as Centaurs.
Other Information: Ari tends to focus on many things at once.
Password: Pretty obvious but a fairy XD
---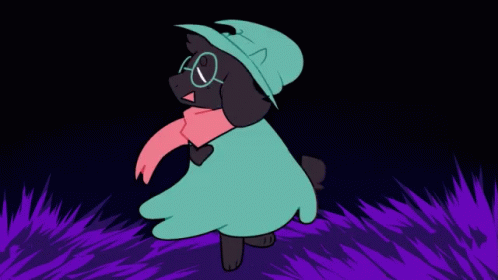 "I hope to see you around again! I'll even bake you some yummy cakes!"
JesseJoestar

OFFLINE
Trainerlevel: 18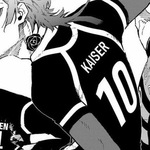 Forum Posts:
3
Name: Jesse Sakamoto
Gender: Male
Age: 18
Appearance: Tall with Messy black hair, green eyes and a brown skin tone
Personality: Supportive, Polite, Excitable, often does things before thinking them through
Likes and Dislikes: Likes- Sitting down looking at stars, Taking walks, eating, cracking his fingers Dislikes- disrespect where respect is due
Fear(s): Hemophobia (fear of blood)
Backstory: Gets beaten up alot at school simply because people dont like him for no reason at all, doesn't tell his parents about it because he's worried his father will call him weak, given he has issues with his dad and him not being good enough despite his mother constantly denying that
Other Information: He is paraplegic (paralyzed from the legs down), due to an accident when he was younger, he can still get around just fine by crawling
Password: Elf
---
Glacierwing

OFFLINE
Trainerlevel: 22

Forum Posts:
155
Name: Zynx
Gender: female
Age: 16
Appearance: pale skin, green eyes, light blue T-shirt, short black hair, rather thin and short, a dagger hanging from leather belt
Personality: shy, but rude and wild when displeased
Likes and Dislikes: likes: thinking, hunting. dislikes: meeting new people
Fear(s): of being alone
Backstory: Zynx dislikes school, but she's good at learning. She lives with her friend Angie in the woods at home, and survives on river water and animals. She has survival and fighting skills, even though she doesn't like fighting that much.
Other Information: Zynx's nickname is Z, she has a reddish-brown squirrel pet named Hazel
Password: Thunderbird
---
possibilities

OFFLINE
Trainerlevel: 25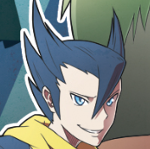 Forum Posts:
214
Name: Kendo Admin Sato
Gender: Male
Age: 19
Appearance: He wears a dark red hoodie, and has red eyes. He has raven-black hair and almost always has a grin on his face.
Personality: He's pretty laid-back and encouraging towards others, and is friendly and makes friends easily
Likes and Dislikes: Likes: books, people Dislikes: silence, ThatVeganTeacher
Fear(s): Silence and small, cramped spaces
Backstory: He's an overall pretty chill guy, and lives with his mom.He is pretty popular, usually because he's simply an amiable guy
Other Information:
Password: Dragon
---
I'm not your protagonist
I'm not even my own
Accepted! I'll get the roleplay ready!
---
Roleplay is up!
---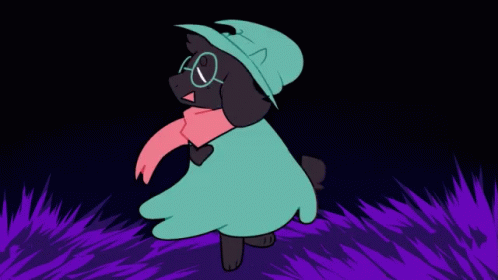 "I hope to see you around again! I'll even bake you some yummy cakes!"
Name: Amos
Gender: Male
Age: 14
Appearance: Amos is 173cm tall, has blonde hair (which is short) and a lean figure
Personality: Quiet, and calm. Not a leader or one to take charge
Likes and Dislikes: Likes: Animals, cocoa. Dislikes: Leading roles, cats
Fear(s): Enclosed spaces
Backstory: He was always just a regular kid. He has a little sister, who he would be brave for
Other Information:
Password: Phoenix
---
~Waveshaper~

OFFLINE
Trainerlevel: 57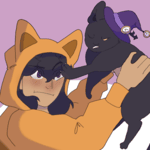 Forum Posts:
65

Name: Wicate (calling her "Cate" suffices)
Gender: female
Age: 17
Appearance: Blonde hair, tied up to two pigtail braids going from each side of her head, wears a shirt with patches on them, underneath a simple t-shirt and a skirt down to her knees. Shoewear are just regular sneakers.
Personality: A tomboy with a caring heart but also a hard-to-contain fighting spirit, Wicate never holds back from fights, when something she values is on the line. She will also use some of her brains though, using either ingenuity or the lack thereof to emerge victorious. Apart from that, she's a pretty calm person, casual about most things, if a little reckless.
Likes and Dislikes: [Likes] Sweets, long walks outside, music, fighting/sparring, witnessing/causing destruction. [Dislikes] Social ranks, silence, bitter food
Fear(s): Loneliness and absolute Darkness
Backstory: Being a kid of a single overworked mother is already difficult, but being bullied in the first years in school is also not the best. Which is until she learned the wonders of violence, where she caught up fighting techniques and survival skills from friends and teachers, both in licensed courses and on dumps. Now, although she only has few friends, Wiktoria fights and defends whenever it's necessary.
Other Information: Has bandages in her pockets.
Password: Siren
~Waveshaper~

OFFLINE
Trainerlevel: 57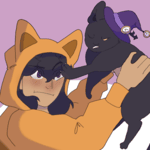 Forum Posts:
65

Basically so far, you and the others encountered Ari (the fairy) and a Centaur named Leaf. The two of them brought you to a cave where an old, weakened dragon named Alucar told you the reason you were here was to save that world, stopping a future war by gaining the trust of the other creatures. Right now, Ari is telling you to go to a place called Wisp Peak to find a docile group of Earth Elves.
---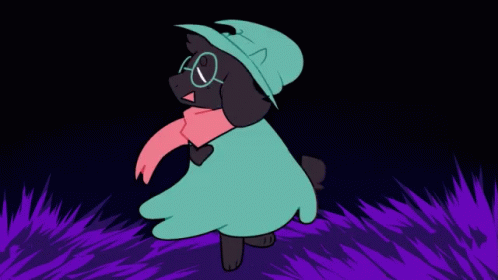 "I hope to see you around again! I'll even bake you some yummy cakes!"
Name: Alan
Gender: male
Age:14
Appearance: pure white hair tan skin blue eyes and white and blue striped tee and grey tracksuit pants
Personality: confused cry baby imaginative smart
Likes and Dislikes: likes: food goats and sleep dislikes: mornings Mondays chewy food and pain
Fear(s): pain death and heights but only if it could break off and kill them
Backstory: walking home from buss when knocked out
Other Information: idk can draw
Password: dragon
---
sometimes the hardest thing to overcome is yourself