Forum Thread
Scribe's Artshop
Forum-Index
→
Fanmades
→
Fanarts
→
Scribe's Artshop
Welcome!
Im offering commissions in exchange for PD, Nuggets, Shinies
Fullbody
200,000 PD * 200 Nuggets
Halfbody
100,000 PD * 100 Nuggets
Bust
75000PD * 50 Nuggets
All Full color and Fully shaded
Examples
Form!
Type of artwork:
reference: [If no reference put your character description for the Character design]
Payment:

Payment will be half upfront half for the completed artwork! I will start upon receiving the first half.


Character Design
If you do not have an image reference, I can design a character for you with a description! Depending on the detail of your description, the art may not be accurate to your mental image! You do however also get access to the sketch layer to see more of my process!
Character Design costs
250,000PD * 250 Nuggets
Additional Outfits
50,000PD * 25 Nuggets
Recording of the art process
100,000 PD * 100 Nuggets


Slots
1.
2.
3.
4.
5.
---
Honorchior

OFFLINE
Trainerlevel: 37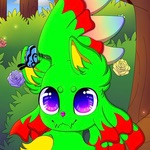 Forum Posts: 102
I would like to get a full body of a new character I designed for a project. I can offer 200k PD for a full body, and a tip of 50 Nuggets if you would design her in a different outfit than what she is in. She likes to blend comfort and style, so keep that in mind. Please let me know your thoughts!

@Honorchior
Im sorry for the long wait! ill start once you send half the payment (Just the pd, the Nuggets can wait til the end) :) for shoes would a type of chunky sneaker or a more flat shoe be preferred? Would you say she has more of a middle part or a side part?
Thank you for being my first commission in my new shop!
---
Honorchior

OFFLINE
Trainerlevel: 37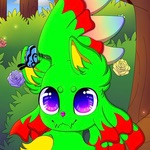 Forum Posts: 102
No worries! I can send over half the payment now! Honestly I have no preference for her. Her part is naturally a middle part, but she sometimes styles it differently, so if you wanted to draw it with a side part that's fine. It just tends to lay in the middle.
NootBear

OFFLINE
Trainerlevel: 29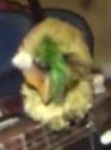 Forum Posts: 297
Type of artwork: Halfbody
reference:

Show hidden content
---
He's got red hair and yellow eyes (But not too bright and in your face) And the phoenix is optional
Payment: Is a shiny Furfrou ok?

Here are the past two commissions that I have done!



---
fetts

OFFLINE
Trainerlevel: 22
Forum Posts: 196
Type of artwork: halfbody
reference:
x
(w/ or w/out the hood + you don;t have to draw the details)
Payment: pd!
---
deaky

OFFLINE
Trainerlevel: 23
Forum Posts: 123
Type of artwork: Bust
reference:
Apollo
Payment: 50 Nuggets
As a special request... Could you make it an avatar/avatar size? Thank you.
---

This banner leads to my art shop.
My avatar is made by Marie-Chan over at PokeFarm Q.