Forum Thread
Why cant I Gigantamax?
Forum-Index
→
Help
→
Why cant I Gigantamax?
Mange

OFFLINE
Trainerlevel: 29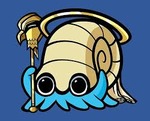 Forum Posts: 9
Why can't I gigantamax my corviknight? I have 25 crystals and i don't see the menu on her page like it does with my Blastoise? It's on the list also


List that i was directed to from pokeheroes wiki:
https://bulbapedia.bulbagarden.net/wiki/Gigantamax#Gigantamax_Pok.C3.A9mon

My corviknight:
https://pokeheroes.com/pokemon?id=28860390
---
Four

OFFLINE
Trainerlevel: 52
Forum Posts: 1,045

I don't think G-Max Corviknight is available yet (at least I haven't seen any around that I remember?)
Hopefully soon!
Your Corviknight should be able to once it becomes available.
Anyone correct me if I'm wrong, I'm a dummy sometimes ;-;
---
| She/her | -7 PH Time | ISFP |
|| Flight Rising ||
Gosth

OFFLINE
Trainerlevel: 46
Forum Posts: 871
CatLady

ONLINE
Trainerlevel: 84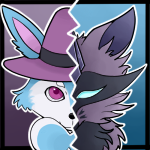 Forum Posts: 6,845



I'd also like to add that, when Giga Corviknight gets added, your Corviknight will have to be at least level 100 to Gigamax.
---
Credits for avatar to
xXStrawberryMangoXx
Kitties! Riako has no idea what he unleashed with that update🙀
Collecting Lovely Larvesta and Silly Seel Plushies~
Looking for Ice Gems and Flying Gems
here!
Help me hunt a Shiny Articuno!
(You can win your own non-shiny Articuno in return)
Breeding events for the cause
here!
Mange

OFFLINE
Trainerlevel: 29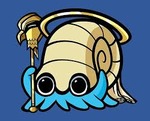 Forum Posts: 9
Ajarnav

OFFLINE
Trainerlevel: 9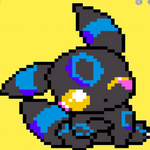 Forum Posts: 1