Forum Thread
Conentration Game
Forum-Index
→
Bugs/Complaints
→
Conentration Game
I'm playing the hard level of Concentration, and my game wont let me finish. Occasionally, I've noticed cards without an image (usually a little black box with a white X in the top corner). Normally, I just match the ones that arent showing a picture without any issue.
This time, the game is not letting me click or choose the cards at all, so I cant finish the game.
It let me pick the first blank card. Later I found the 2nd blank card but couldn't choose the first one. The game actually froze for a bit and I was forced to pick a card I knew wasn't right.
I'm not sure how to finish the concentration game now if it wont let me pick either card now.
Edit: I went back to the game to attempt to refresh the game in hopes I could click the final cards. Instead it told me I already won?? Despite not actually getting the final cards.?
---
Weird.
Broken images usually indicate the pokémon is in the database [for future release], but hasn't gotten a sprite yet, though they should still work.
Maybe the game thought that the broken images were actually broken cards and removed them when you reentered?
Could you let us know if this happens again?
---
Credits for avatar to
~Cookie~
Kitties! Riako has no idea what he unleashed with that update🙀
Collecting Lovely Larvesta and Silly Seel Plushies~
Looking for Ice Gems and Flying Gems
here!
Help me hunt a Shiny Articuno!
(You can win your own non-shiny Articuno in return)
Breeding events for the cause
here!
cosmin_0615

OFFLINE
Trainerlevel: 18
Forum Posts:
37
shadowforcea7x

OFFLINE
Trainerlevel: 54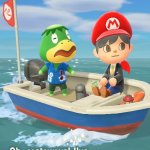 Forum Posts:
8