Forum Thread
Breeding
Forum-Index
→
Help
→
Breeding
Code_Zeraora

OFFLINE
Trainerlevel: 16
Forum Posts: 19
CatLady

ONLINE
Trainerlevel: 76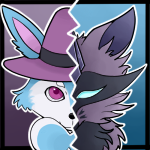 Forum Posts: 4,994

Depends - some legendaries can be bred and will have the 'Legendary' Egg Group
However, that only applies to pokémon you get as a Dex-completion reward: Mewtwo, Deoxys, Arceus, Genesect and Diancie. Any other legendaries cannot be bred [aside from Manaphy to get Phione].
---
Avatar is a free generated gif from
preloader.net
Kitties and Larvesta <3
Collecting Lovely Larvesta and Silly Seel Plushies~
Looking for Ice Gems and Flying Gems
here~
Help me hunt a Shiny Articuno!
(You can win your own non-shiny Articuno in return)
Breeding events for the cause
here
~
Alirizvi777

OFFLINE
Trainerlevel: 13

Forum Posts: 5
Satoh*Sayaka

OFFLINE
Trainerlevel: 36

Forum Posts: 39
Daggy

OFFLINE
Trainerlevel: 24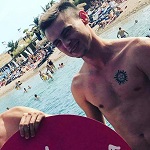 Forum Posts: 8