Forum Thread
Blocking update?
Forum-Index
→
Suggestions
→
New Features
→
Blocking update?
I think that when somebody blocks you that it should prevent the blocker from contacting the blocked as well. It seems stupid to let someone pester others in such a manner. It might also solve the whole "I didn't know I blocked you" if there was such a feature. Might be easier to program than a blocked user list, though I'm not a developer. So what do you think?
---
~Brian Austin Peugh
Suvichan

OFFLINE
Trainerlevel: 32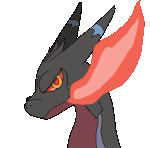 Forum Posts: 468
Maybe something else...like not that the user who blocks is also blocked, do it that the user who has blocked will be able to see in the palpad/PM of the user that has been blocked by you, "This user has been blocked by you", but messages can be sent.
---
Suvichan

OFFLINE
Trainerlevel: 32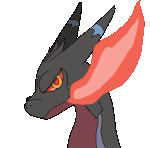 Forum Posts: 468
But if you blocked someone by mistake, and saw they have blocked you, you will not be able to know you blocked the user by mistake. You will keep on thinking you were blocked for any stupid reason.
---


You should be able to enter a reason why you've blocked another user. This could be displayed in Palpad so u know why you've blocked this person.

A "blacklist" would also fit in. It could build the counterpart to the friendlist.

Will a user who gets blocked be automatically removed from your friendlist?
---
absol-girl

OFFLINE
Trainerlevel: 46
Forum Posts: 380
agayjew

OFFLINE
Trainerlevel: 74
Forum Posts: 152

Pheobe

OFFLINE
Trainerlevel: 30

Forum Posts: 53

Can people stop commenting I agree with *insert username here* and explain why they agree with whomever they agree with instead and perhaps add their own individual ideas to this or the other people's things rather than blindly agreeing to something XD
---
~Brian Austin Peugh