Forum Thread
Mega able notification
Forum-Index
→
Suggestions
→
Rejected
→
Mega able notification
PhoenixTheDarkAutobot

OFFLINE
Trainerlevel: 58
Forum Posts:
265
i hope this goes here XD sorry if it dosent XD
So you know you get a little notification when you get a shiny as you hunt, well why not get one for a mega able too? So if your chaining for mega ables in a big hunt, you know faster if you got one without going to Party or Storage to see it. It will tell you. That is my suggestion. Hope you all like it XD
EDIT: It will also tell you when you hatch a shiny mega able.
---
hi
AuroraNightshade

OFFLINE
Trainerlevel: 75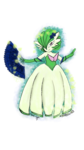 Forum Posts:
158
Queen_Pumpkaboo

OFFLINE
Trainerlevel: 31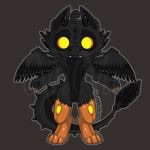 Forum Posts:
1,367
Suggested
here
I believe it is the same premise of wanting a notification when you hatch a mega Pokemon while hunting for one.
---