Forum Thread
[New Premium Benefit] Shorter waiting time in Tall Grass
Forum-Index
→
Suggestions
→
Other suggestions
→
[New Premium Benefit] Shorter waiting time in Tall Grass
Mhmh, I don't know where else to put this, but I have an idea for a new Premium Membership benefit:
A shorter waiting time in the Tall Grass.
When you search for eggs in the Tall Grass, it takes some time depending on the rarity of which egg you're looking for. Some eggs take 10 minutes, but some take an hour. My suggestion is that Premium members get a benefit that shortens the waiting time (for example, half the time, so 10 minutes egg searches only take 5 minutes, 1 hour searches only take 30 minutes etc.)
_______________________
Alternative!
If non-premium users feel like that's unfair, a little different kind of suggestion would be a Key item that halves the time, but only until you found the egg from the current search and then you have to get new batteries, while similar to the PokéRadar, the battery never runs out for Premium users.
---
Eirnacht_of_Avalon

OFFLINE
Trainerlevel: 47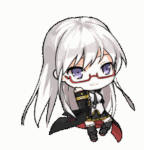 Forum Posts: 156

Kukaku

OFFLINE
Trainerlevel: 42
Forum Posts: 168
Kazeodori

ONLINE
Trainerlevel: 44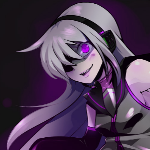 Forum Posts: 135

Zarkesh

OFFLINE
Trainerlevel: 78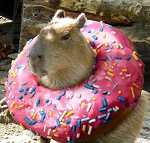 Forum Posts: 128

breathin

ONLINE
Trainerlevel: 82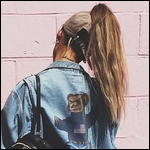 Forum Posts: 1,635


I support the shorter time for Premium Members, but I can't necessarily support the half time wait. That, to me, seems to be a bit too unfair to Normal Members. Instead of half, maybe something more along the lines of a 15%-20% decrease in time? Isn't too much but also isn't too bad for the extra wait [So, if using the 20% decrease, the hour wait turns into a 48 minute wait]
---
→ [Rules] -- [Wiki] -- [Support Center] -- Diary [1]|[2] ←
Mrinja

OFFLINE
Trainerlevel: 40

Forum Posts: 497
I usually hate these premium things a lot, but this isn't the end of the world and would be a great help for cosmog/keldeo/latios/latias hunters and hunters in general. 25% seems like a better way doing it and it would go like this.
Easy 2 minutes & 15 seconds
Medium 7 minutes & 30 seconds
Hard 15 minutes
Rare 22 minutes & 30 seconds
Starter 45 minutes
Legend 45 minutres
---