Badge Showcase
| | | | | | | | | |
| --- | --- | --- | --- | --- | --- | --- | --- | --- |
| Set #1 | | | | | | | | |
| Set #2 | | | | | | | | |
| Set #3 | | | | | | | | |
| Set #4 | | | | | | | | |
Last Visitors
Visitors
Swiftphoenix
Sat, 18/Sep/2021, 06:42
Phaedre
Fri, 17/Sep/2021, 20:28
partizanovac
Fri, 17/Sep/2021, 20:11
dpokepotato
Wed, 15/Sep/2021, 18:43
Pluto123
Wed, 15/Sep/2021, 17:37
Game Records

Trainer ID:
#166303711
Registration:
23/11/2019
(1 Year ago)
Game Time:
158:16 Hours
Total interactions:
227,593
Money:
157,060

Starter Pokémon:

Venusaur
Feeds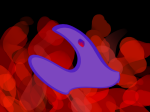 Congratulations! A shiny Winter Mareep hatched out of one of your eggs (Chain #48)! Your PokéRadar reset and needs new batteries.
Well then! that took significantly less than I thought it would since I don't have premium :P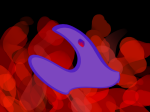 I just got a Super Rod and my very first catch with it is a Phione??? Hello???? It took me 90 years to catch all the Shellder but it seems I still have SOME sorta luck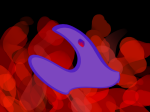 || Vi / Virose || She/They ||
Medals
viroseliberty hasn't collected any medals so far.