About Me
Hi! I'm The-Line-in-the-Sand11. For your own sanity, you should probably just call me Line or Sand. I signed up for this website because one of my friends is on here so don't mind me floating around lol. I don't know that much about Pokemon, but I have played around half of Pokemon Rangers: Shadows of Almia, so there's that I guess.

Fandoms: I'm currently obsessed with the Dream SMP (I promise I'm not a cringy stan though!), Hermitcraft, and FNAF too. I also like Deltarune, even though I've only finished chapter one. I'm currently trying to get into Kagerou Project. I'm also technically in the Cookie Run Kingdom fandom? I play the game regularly but I just start playing again after like... 5 months soooooo...
Video games: As I said before, I've played Deltarune, but I normally play Cookie Run Kingdom and sometimes Minecraft (ironic that I'm so obsessed with DSMP and Hermitcraft, both Minecraft servers, but I barely play the game myself lol) I'm in the process of finishing playing The World Ends With You and Pokemon Rangers: Shadows of Almia.
Anime: Anime's pretty cool! I've currently watched all of Seraph of the End, season 1 of the Promised Neverland, all of Guilty Crown, and about half-ish of Saiki K. I've also started Toilet Bound Hanoko-Kun (yeah I know weird name don't judge) and I'm on episode 7-ish of Shadows House. Um... yeah my anime taste is kiinda all over the place, lol.
Roleplaying: Roleplay's pretty fun! I can't say with confidence that I'm good at it though, lol. If you ask me to a roleplay and I think it looks fun, I'll probably join. (Provided school isn't kicking my butt lmao)
Music: I love music! My favorite genre is j-pop/rock, so I mostly listen to that. I listen to E ve, Zutomayo, Co Shu Nie, and I'm getting into Haze (solely because I like hikikomori rock lmao). I still listen to some english music though, mainly Mitski and Lovejoy.
About Me cont.
The other panel got a bit long, so here's a little more stuff about me:

Gender: Demigirl
Pronouns: She/they
Sexuality: Not really sure, but I'm pretty sure I'm Pan/ace-spec.
Zodiac sign: I'm a Libra. However, I'm very introverted towards people I don't know so the whole "Libra's are known to be extraverted" thing they say on horoscope websites? Yeah, no, lol, that's not me.
Birthday: Oct 11

I live in the US of A in the Eastern time zone, so if you're trying to reach me and I don't respond, that's probably why. Either that or I'm at school. Otherwise, I'm usually pretty good at responding to things.



Misc Things
Favorite song: I've got a different one for like, each band/singer I listen to lol
E ve: Last Dance or Dramaturgy
Lovejoy: Perfume
Mitski: That's Our Lamp or Should've Been Me
Zutomayo: Study Me
Co Shu Nie: Fool in Tank
Inabakumori: Loneliness of Spring
Fish in Pool by Hekuto Pascal is also a lovely little song that more people should listen to

Favorite Color: Lavander Purple
Favorite Video Game: ...Cookie Run Kingdom
First Pokemon Game: Pokemon Ranger: Shadows of Almia
(current) Favorite Pokemon game: ... Pokemon Ranger: Shadows of Almia (it's the only one I've played -.-)
Favorite Season: Falllll

Badge Showcase
| | | | | | | | | |
| --- | --- | --- | --- | --- | --- | --- | --- | --- |
| Set #1 | | | | | | | | |
| Set #2 | | | | | | | | |
| Set #3 | | | | | | | | |
| Set #4 | | | | | | | | |
Medals
the-line-in-the-sand11 hasn't collected any medals so far.
Game Records
Trainer ID:
#115543456
Registration:
13/05/2022
(8 Months ago)
Game Time:
31:43 Hours
Total interactions:
2,305
Money:
62,305

Starter Pokémon:

Marshtomp
Feeds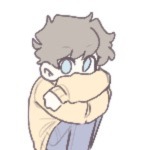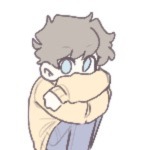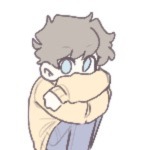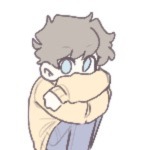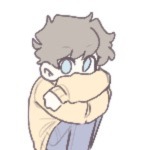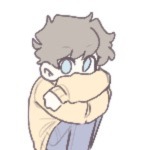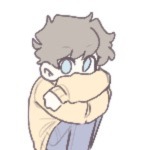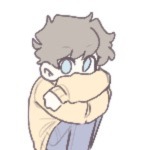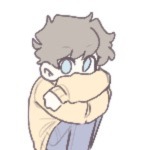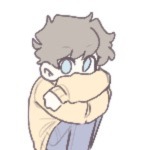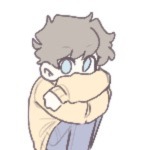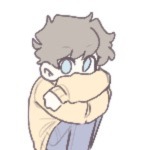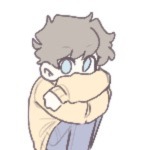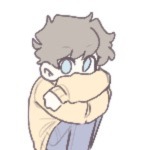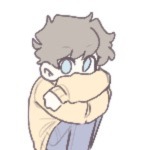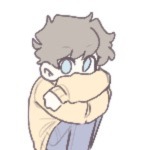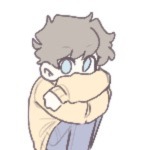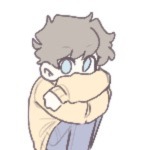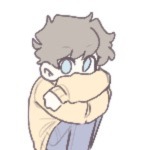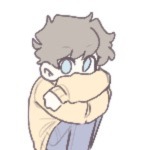 Contact
Last Action
Browsing through notifications
(3 Days ago)
Last Visitors
Visitors
Chezetta
Mon, 26/Dec/2022, 11:38
Jaywire
Fri, 16/Dec/2022, 04:09
th30
Tue, 13/Dec/2022, 21:04
KitKatGirl
Tue, 29/Nov/2022, 03:28
Cynical_Cryptid
Mon, 14/Nov/2022, 23:31