This user account has been locked permanently.
Medals




Trading
Except for the Pokemon is in the
Duplicates
box, NOTHING is up for trade.
Most Pokemons are 1000

/ 2 random Gems / 1 Normal Gem.



Buying ALL Rocks for Forces of Nature Trio for 20,000

each.
I can also hunt each for 20,000

and their respective rock.
















Shiny
Vivillon

hunting service: 400,000

for each form. Price negotiable the more you order.

Plushie:



Contacts through Pal Pad are preferred.
Me
Call me Potato :>

Long time Pokémon fan and I collect a bunch of Pokémon cards. You can find them on my Instagram d.pokepotato.

Game Records

Trainer ID:
#90563482
Registration:
14/09/2021
(1 Year ago)
Game Time:
1499:37 Hours
Total interactions:
1,212,308
Money:
3,509,204

Starter Pokémon:
Giga Venusaur



Feeds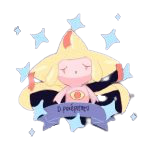 By Emera Square - 5 Hours and 14 Minutes ago.
Results of last Beauty Contest:

Photo #1 - Rank 287 (Rating: 0.00)

You won 100 Festival Points!

To everyone - the buggy image was mine :) I spent more than an hour working on it and it came out as the broken image lol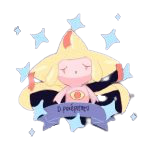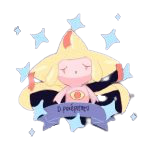 Congratulations! A
shiny mega Trapinch
hatched out of one of your eggs
(Chain #1190)
!
With the small numbers of eggs today, I did not expect this to happen... I am so over the moon that I can finally start adopting lab eggs again ;~; Going through this hunt was worth it though, I am so so so happy about this girl
also if anyone has a good name suggestion do let me know
Shiny Hunt
dpokepotato is currently hunting
Thundurus
.
Hunt started: 15/12/2021


Chain: 49
0

Last Visitors
Visitors
ZynxDaLynx
Thu, 22/Sep/2022, 15:51
Beth_33
Sat, 06/Aug/2022, 19:26
Rice
Sat, 02/Jul/2022, 18:43
Kazyaquin
Wed, 15/Jun/2022, 19:17
Homework_sis
Sat, 11/Jun/2022, 14:54