About Me
Previous username: GhostTina

Female | 21 | Straight | Soup | Taken
Birthday: February 20th

Heyo. Name's Kristina but people usually call me Tina/Tuna. Kris, or Soup.

I'm pretty chill so feel free to add me or message me.

I work Monday-Friday 3pm-11:30PM central time so if I don't get back to you.. Well that's probably because I'm working. I work at a plastics factory, it's not the best job but it pays well.

I like anime and video games and I tend to play a lot of Overwatch on my days off.

I was born in Florida but moved to Minnesota in May, 2018.

I'm not very good at initiating conversations but I do like to talk! I don't really have any close friends on this site since I tend to be a loner. There are a few people i do admire from afar But I'd like to make some friends at some point!

Feel free to ask me anything!
Shiny Hunt
TomatoSoup is currently hunting
Azurill
.
Hunt started: 14/04/2019


Chain: 511
20

Game Records

Trainer ID:
#958874211
Registration:
17/12/2015
(3 Years ago)
Premium member
until
30/Dec/2019
Game Time:
679:41 Hours
Total interactions:
475,839
Money:
3,183,246

Starter Pokémon:

Emboar

Feeds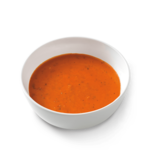 By Iccywolf - 1 Day and 15 Hours ago.
*rolls around* wooooooooooooo so much fun..........wait *sees not_s0aps post* gasp 5k nuggets.....and pd!!!! What a cool bird wish I was that cool.......but I wanna do a giveaway now.........hmmmmmmmmmmmmkmmmmmmmmmm ooookay lets do a giveaway prize not that big just 3k nuggets now it's gonna be called
#iwannabeacoolbirb
ends this Sunday.....? Yeah okay good bye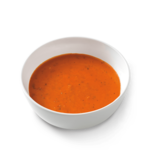 Also, I'm buying Giratina summon items. Palpad me if you have one for sale (and it's price)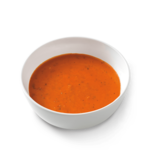 Giratina Hunt

I'm buying Giratina summon items!

(According to price check)

Griseous Orb: 70,000PD - 100,000PD

Spooky Manor Map: - 100,000PD - 120,000PD

Dark Orb: - 150,000PD - 200,000PD
Willing to pay with PD, Nuggets, Items, or Pokemon!
I'm also offering to hatch a Giratina for you (In exchange for the summon item) as I know the mini games can be hard.
Palpad me if you're interested!

Giratina Hunt (cont)
Exchange a Giratina summon item for a Giratina!
You'll receive a Giratina once the hunt begins.

User:
1
2
3
Etc