Badge Showcase
| | | | | | | | | |
| --- | --- | --- | --- | --- | --- | --- | --- | --- |
| Set #1 | | | | | | | | |
| Set #2 | | | | | | | | |
| Set #3 | | | | | | | | |
| Set #4 | | | | | | | | |
Game Records

Trainer ID:
#314352059
Registration:
29/12/2022
(11 Months ago)
Game Time:
33:24 Hours
Total interactions:
25,907
Money:
85,579

Starter Pokémon:

Swampert
Feeds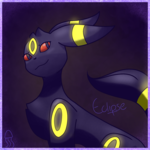 By Wiglett
I've decided that I'm going to quit pokeheroes I don't find it fun anymore so i'm doing a giveaway heart this feed and add me and spread
#GoodbyeWiglett
The prizes are first place is my shiny mega scizor and fuecoco
2nd place is 103 nuggets
And 3rd is my water urshifu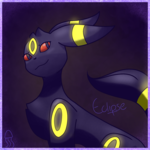 By EeveeCat
#PokeBuddy
Pokemon are lying around, bored in my trade boxes. SO I've decided to do a giveaway with them!
10 random lucky users on 01/Feb/2023 PH time will be paired with a pokemon that I have in my storage boxes. And they WILL NOT be just junk pokemon. Who knows what the winners will get? ;)
Heart THIS feed = 1 entry
Post this WHOLE thing = 2 entries
Post only the hashtag = 1 entry
Interact with Spring = 2 entries
Interact with Bolt = 2 entries
Interact with Jaditi = 2 entries
Good luck guys!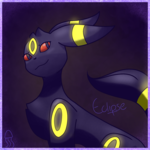 By Etty
Hey guys! Im looking for help filling out my dex, so Im making a hashtag!
For sharing the hashtag
#DankDex
I'll gift you a plushie! (Dont worry, not a karp unless you want some, PP me, I'll send you a few)
If you share my whole post, I'll gift ya 2 plushies!
So here's what you gotta know...
I'll buy these *missing* mons for these prices
-420 for any junk mon from any dex
-4200 for any missing unown / vivillon
-6969 for any event / alcremie
PP me for anything special
(Ik the prices are immature, sue me)
You can share the hashtag daily for an extra chance to win the giveaway, which is:
1st place: (only for those who have shared the whole post at least once) 100 nugs
2nd place: (hashtag shared) 50 nugs
3rd: (hashtag shared) 40k pd
Giveaway ends once I have completed a dex
Thanks everyone
#DankDex
About Me
~ procrastination ~

Sky [] 13 [] art

profile pic drawn by me

-------------





"Ground-types are friendly, good-natured and reliable. They tend to be somewhat shy and withdrawn, but are extremely loyal to the people they trust."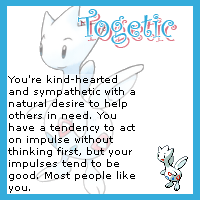 -------------

If you need a Pokemon for your dex, you can PM for anything in my For Sale box :)

Show hidden content
---
My Favorite Pokemon
(Some of my favs, really... I have a very long list)











Last Visitors
Visitors
David666
Sun, 01/Oct/2023, 22:29
Ravenwas_here
Sat, 29/Jul/2023, 06:17
YoungjoonWoo
Tue, 30/May/2023, 04:00
Milotic6721
Mon, 10/Apr/2023, 07:19
LG_Tmoose
Mon, 13/Feb/2023, 18:46
Contact
Last Action
Browsing through notifications
(6 Months ago)