Badge Showcase
| | | | | | | | | |
| --- | --- | --- | --- | --- | --- | --- | --- | --- |
| Set #1 | | | | | | | | |
| Set #2 | | | | | | | | |
| Set #3 | | | | | | | | |
| Set #4 | | | | | | | | |
Medals
Pastelprince hasn't collected any medals so far.
Game Records
Trainer ID:
#672508665
Registration:
30/12/2018
(1 Year ago)
Game Time:
9:14 Hours
Total interactions:
11,424
Money:
504

Starter Pokémon:

Dewott
Feeds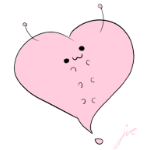 Im trying to click on an egg and itll pull up the page where it shows all the eggs but theres still an x and when i go back to the same location the eggs still there ? Is this happening to anyone else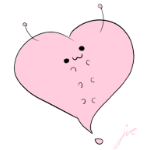 By TheRealMew - 5 Days and 12 Hours ago.
Time to do a giveaway to celebrate Kowalski getting to level 222!
To enter, all you have to do is make a feed with the hashtag:
#KowalskiAnalysis
I'll pick three random winners on the 8th of March.
Here are the prizes:
1st Place will get a Retro Mew, a Megaable Scyther, a Shiny Combee, and a Megaable Spring Ampharos.
2nd will get a Megaable Spring Ampharos and a Shiny Combee.
3rd will get a Megaable Spring Ampharos.
Good luck everyone!
Grats!
Contact
Last Action
Viewing a Userprofile
(11 Months ago)
Last Visitors
Visitors
Blush
Tue, 25/Jun/2019, 19:34
Syd_the_Squid
Sun, 14/Apr/2019, 14:23
Hieroglyphics
Thu, 14/Mar/2019, 13:13
~XAngel*DustX~
Tue, 26/Feb/2019, 14:37
WalkingOnSunshine
Thu, 14/Feb/2019, 00:39