beh
✿ Naoto | Artist | 29 | Engaged ✿
Er.. hey. I'm Naoto. I'm not the most social person, people make me nervous and very anxious but I consider myself quite friendly. I'm very into Persona 4/5, Soukyuu no Fafner and Wotakoi. I watch anime, play video games and I draw. There's not much to me and I wouldn't consider myself interesting to talk to.

None of my Pokemon are for grabs, please do not ask. I don't respond to PM's that ask for stuff and I don't reply to people who send me multiple messages wanting to get a response out of me, I'm slow and busy so I reply slowly.
The pixel art is by Snom.

Shiny Hunt
Makabe is currently hunting
Sableye
.
Hunt started: 20/07/2020


Chain: 714
14

29

0


If you're going, so will I

Above art is by Arahkan
Game Records
Trainer ID:
#114350912
Registration:
17/03/2015
(5 Years ago)
Premium member
until
11/Aug/2020
Game Time:
9430:10 Hours
Total interactions:
6,095,578
Money:
9,158,465

Starter Pokémon:

Typhlosion







Feeds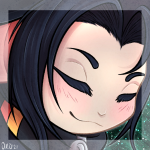 [Looking for an artist]

So, I'm looking to one artist to commission to draw my beloved persona, Rupert ;w; I recently noticed I have 199 pieces for him and for 200, I'd like to try find something special, he is very dear to me. He's a human male so if you're unable to draw that sort of thing, this probably won't be for you ;o;

[cont. in the comments because.. long post v:]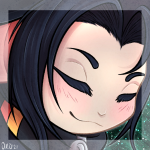 🌸
It's spring time!
Uff, I finally finished her and I'm so happy with her design ; __ ; I mean.. I hate the bracket thing because it was a pain to draw but this is just her reference for now and it's the accurate details that count? |D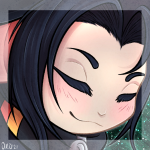 #usersthatmadeyousmilein2020sofar
Arahkan
Nexanda
Kuroo
Mewshine
Onikitsune
Jadeing
Oakenshield
Koushi
Luca
Bokuto
Jacharias
Furret
Torao
Miky
Jdd5611
In some way or another, you have all done something to make me smile, whether it was when we have talked or whenever you've posted something. Thank you for making my day a little brighter! (If I've missed any one, it's nothing personal, we probably haven't interacted much this year but I still adore every one on my friends list♥️)
Also all the lovely users who have gifted me stuff, too many to name but you know who you are (: 💕

☰ ☱ ☲ ☳ ☴ ☵ ☶ ☷ ☶
Thank you, for visting.
☰ ☱ ☲ ☳ ☴ ☵ ☶ ☷ ☶