This user account has been locked permanently.
About me
Hi my names Majora because well my favorite game obviously hehe and im named after my own dragon ball character ill never tell you my real name unless you become a really close friend of mine but please enjoy you stay here on my profile clicking eggs ow now my arm hurts from typing this ;w;
Blizzard lyrics
Monochromatic Mother Earth Too Dark ,too see the morning A tension in the Atmosphere Its cold,and never thawing Follow Common Sense in the way that I've been taught But real it really make me happy Now I realize my breath has started to freeze I'm in the of the blizzard I can feel the pressure I got ice encased my heart. The beats my only measure. Of even knowing I'm alive, Can turn this pain to pleasure Before I shut right down and shut the door for good THERE'S A WALL THAT'S TOWERING OVER ME! IF I TRY TO CLIMB IT, WILL I SUCCEED? Oh Oh Oh Oh Ill find the truth deep inside Life is in my hands so no need to pray Cu'z I'm ready now for the Judgement Day Oh Oh Oh Oh Its gonna be mine to claim! No one else gets to decide Cu'z the futures only made for you and I!!!!!. Such a Narrow world, Full of empty dreams, Poison Ivy Twists, Like my haunted screams Staring through the fog, I can finally see I will blow it away like a blizzard Ayayayayayaya Break the Ice Brake the Ice Break the Ice Down , *down, down,down*. Ayayayayayaya Break the ice Break the Ice Break the ice down! There's a wall that's towering over me!!! If i try to climb it will I succeed? Oh oh oh oh Ill find the truth deep inside Life is in my hands so no need to pray Cu'z i'm ready now for the Judgement Day! Wuh Oh oh oh Ill be the one to decide It is my right to be free Cause our future's made for only you and I! And the story will last Forever more

Badge Showcase
| | | | | | | | | |
| --- | --- | --- | --- | --- | --- | --- | --- | --- |
| Set #1 | | | | | | | | |
| Set #2 | | | | | | | | |
| Set #3 | | | | | | | | |
| Set #4 | | | | | | | | |
Medals
Majora-The-Saiyan hasn't collected any medals so far.
Game Records
Trainer ID:
#673232042
Registration:
12/03/2019
(3 Months ago)
Game Time:
5:42 Hours
Total interactions:
1,941
Money:
1,088

Starter Pokémon:

Pignite
Feeds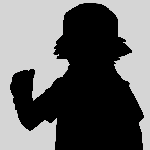 Contact
Last Action
Reading the news
(3 Months ago)
Last Visitors
Visitors
DjLeafeon678
Tue, 28/May/2019, 03:57
ShinySmeargul
Sat, 18/May/2019, 20:24
Umbreonics
Tue, 14/May/2019, 08:13
FireKitten568
Thu, 11/Apr/2019, 20:44
Dryer_The_Drywall
Sun, 07/Apr/2019, 22:56