Quotes
❀Knowing a person is like music. What attracts us to them is their melody, and as we get to know them we learn their lyrics❀
❀Words cut deeper than knives. A knife can be pulled out, words are embedded into our soul❀
❀Theres always a little truth behind every "just kidding" a little knowledge behind every "I don't know" a little emotion behind every "I don't care" and a little pain behind every "It's ok"❀
❀I don't think people understand how stressful it is to explain what's going on in your head when you don't even understand it yourself.❀
❀Crying is not a sign of weakness. Sometimes its a sign that you've been trying to be strong for too long.❀
❀Pride is not the opposite of shame, but its source. True humility is the only antidote to shame❀
❀Good times become good memories, but bad times become good lessons❀
❀If you look for the light, you can often find it. But if you look for the dark, that is all you ever see❀
❀Making a million friends isn't a miracle. The miracle is making 1 friend who will stand by you when millions are against you❀
❀Destiny isn't a path that any cat follows blindly. It is always a matter of choice, and sometimes the heart speaks loudest. Listen to your heart, because that's where your true destiny lies❀
❀Sometimes the right choice is the hardest one❀
❀When in doubt, let your heart lead you forward, not back❀
❀Sometimes you will never know the value of a moment until it becomes a memory❀
Goals
Money goals
Buy pokeradar
Buy shadow radar
Buy egg radar
Buy wide lens
Pokemon goals
Hatch a shiny
Hatch a mega
Hatch a shiny mega
Complete the Kanto pokedex (21-150)
Complete the Hoenn pokedex
Complete the Unova pokedex
Have all the eeveelutions
Get all the starters
Shiny goals
Hatch a shiny espurr
Hatch a shiny nidoran male
Hatch a shiny shinx
Hatch a shiny beldum
Hatch a shiny eevee
Other goals
Have 50 nidoran male plushies
Current amount of gems
Bug: 8
Electric: 20
Fighting: 78
Flying: 50
Grass: 10
Ground: 66
Normal: 14
Poison: 35
Rock: 37
Water: 5
Dark: 23
Fire: 31
Ghost: 4
Ice: 8
Steel: 25
Dragon: 1
Fairy: 9

Willing to sell for all but electric and dragon, pp me for prices

Game Records

Trainer ID:
#438194763
Registration:
04/01/2021
(1 Year ago)
Game Time:
182:27 Hours
Total interactions:
76,265
Money:
457,230

Starter Pokémon:

Charizard
Feeds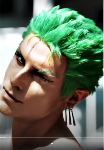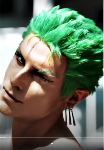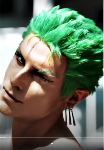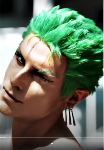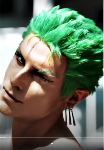 A Little Bit About Me
❀ Ethan ❀ 14 ❀ He/it ❀ Artist ❀ Neurodivergent ❀ Trans ❀ Extrovert ❀ Pansexual ❀
❀ Hello! I see you've stumbled upon my pfp! Its nice to meet you! ❀

❀Likes: Anime, drawing, reading, listening to music, talking to people, cats ❀
❀ Dislikes: homophobia and transphobia, "you don't look like a boy", mayonnaise ❀
❀ Comfort characters: Aizawa, Bakugou, Zuko, Present Mic, Dabi, Raphael, Damien, Virgil, Roman, Ashfur, Lionblaze, Alex Fierro ❀
❀ Favorite songs: Wolf In Sheep's Clothing (Set it off), Must've been the wind (Alec Benjamin), This Is Home (Cavetown), The Nights (Avicii), Art Is Dead (Bo Burnham) ❀
❀ Favorite foods: Strawberries, lemons, bananas, white rice, pasta, steak ❀
❀ Feel free to talk to me any time, I love people :3 ❀
Simping area
Emo boi much trauma
Frat boi meets dude bro
Hot man baby
Inferiority AND superiority complex WHO?
Homeless rat reprise
Kind gentle soul
Spicy demon very HOT
Best dad has emo son
Emo son has best dad
Shiny arbok but human
Cheekbones
Agh there all so hot i can't hhhhhhhh
Contact
Last Action
Browsing through notifications
(1 Month ago)