Hi!
I'm Jasmine and I love Pokemon and Minecraft as clearly shown in my username! I also love Undertale, some anime, drawing, rping, playing the piano and violin, and reading! I'm almost always tired in some way somehow! -u-
Please don't ask for anything unless you're a friend or you want the Pokemon I'm hunting! Thank you! Anything I'm selling/trading/giving away will be in posts, auction, gts, gts shop, etc...you can check my free box though!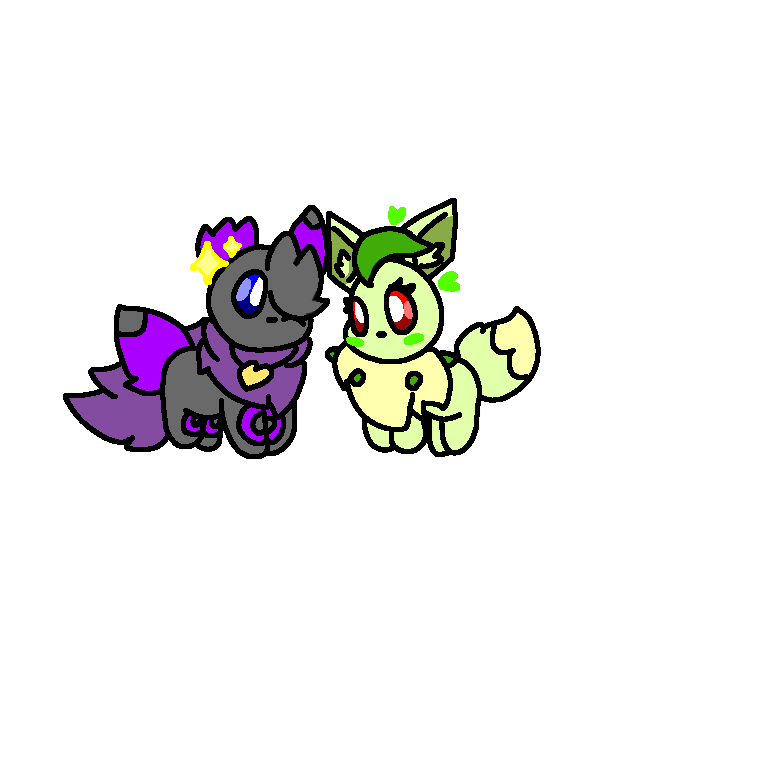 (Art of Shade and Melon made by my bf, JesusBlyadd)
Working hard on my custom panels! They'll be up soon!
bb code is weird or I'm just stupid
Anyway, stay safe!
An absolutely gorgeous icon of Melon the Chikovee made by Rice! :O
Other things I need to save up: dynamax crystals, rare candies, electric gems, possibly nebula stones
~Collecting~
Star Pieces
Nebula Stones
Purple Feathers

Bird Fossils

Dino Fossils
Drake Fossils

Fish Fossils
To do:
- Search for shiny and art shops
- Organize ph boxes and pf fields
Shiny Hunt
ChikoritaMining is currently hunting
Cubone (Hylian)
.
Hunt started: 13/01/2021


Chain: 100
1

Badge Showcase
| | | | | | | | | |
| --- | --- | --- | --- | --- | --- | --- | --- | --- |
| Set #1 | | | | | | | | |
| Set #2 | | | | | | | | |
| Set #3 | | | | | | | | |
| Set #4 | | | | | | | | |
Game Records

Trainer ID:
#920254598
Registration:
22/04/2018
(3 Years ago)
Premium member
until
13/Jan/2022
Game Time:
2116:56 Hours
Total interactions:
2,090,090
Money:
490,420

Starter Pokémon:

Meganium






Feeds