Hi hello
Hello, welcome to my profile..!

Please refer to me as Pesk, if not ThePesk. currently (not prepared to go into) 7th grade, so thats cool. I am highly into drawing, music, Kid Icarus, and I have a (unhealthy) Vocaloid and Utaite addiction.

I do have more interests/ fandoms (listed below), so feel free to pm me! please don't be intimidated in any way by me, I really want people to talk to..and I'm most likely more scared to even reply to anything bc anxiety. so yeah, that wraps that up. have a good day!

Main fandoms (as of Augest 2020):
Kid Icarus, Rhythm Heaven, Smash Bro's (mostly ultimate tho hhaha--), Pokemon, Vocaloid, Utaite, Animal Crossing, Cookie Run
Animes (rank: Newbie weeb): Darling in the Franxx, Konosuba, Days of UraShimaSakataSen, trying to get into more..!
Other fandoms: Bfb (Battle for B.F.D.I), Inanimate Insanity, Slime Rancher

also extra thing if you ever want Vocaloid song recommendations pm me i have a bunch i will gladly share ok bye---

Btw my acnh creator id is:
MA-6322-5213-9742
I gotta a good amount of Vocaloid based custom designs, so yeah


If you were curious
just some other unimportant stuff about me.

Favorite Pokemon: Sylveon, Drifloon, and Raboot for the most part
Favorite Mega: Diancie
Favorite Shiny: Drifloon!!

Smash Main: Pit and Pittoo!!
Other Characters I use: Pichu, Palutena, Hero, Jigglypuff
Favorite DLC (so far): Byleth and Hero
Am I good at playing smash? not at all!!

Favorite Kid Icarus Character: both of the Pits!!
Least Favorite character: Chaos kin
Favorite chapter(s): chapters 13 and 22
Least favorite chapter: 21 (mostly because of the epilogue. I cried.)

Favorite Rhythm Heaven minigames: both Tap Trials, Nightwalk, and 10 other minigames (plus 3 remixes, 3 endless games, and 1 rhythm toy (and counted!))
Favorite Rhythm Heaven song: Nightwalk (Rhythm Heaven Fever) and the Tap Trials!
Perfect count:
Tengoku: 1 DS: 3 Megamix: 75
I am unable to play Rhythm Heaven fever right now since I don't own a Wii, but I hope to play it soon!

favorite Cookie Run characters: Strawberry, Mustard, Pintaya, Ananas, Birthday Cake, Roguefort, and squid ink Cookie

Favorite Slime rancher slime: Phosphors!

favorite Inanimate Insanity Chatacters: Lightbulb and Paintbrush
Favorite BFB Characters: Puffball, Bell, and GB

Animal Crossing dreamies: Lily, Cousteau, Croque, Judy, Bob, Stitches, apple, merengue, flurry, broccolo
villagers on my island (acnh): Merengue, Apple, Flurry, broccolo, stitches, Pashmina, Croque, Judy, Beau, Chadder

Favorite Darling in the Franxx character: always has, and always will be ichigo :))

favorite song artists: Mafumafu, Soraru, Neru, PinnochioP, and more Mafumafu (and soraru.!!)
favorite songs: idk man i just listen to a lot of Mafumafu and Soraru. Probably Roki (MikitoP but mostly the AtR cover) and Jigsaw Puzzle (Mafumafu)
favorite youtubers: Failboat, Fyrus, Mafumafu, soraru,,,,
Game Records

Trainer ID:
#905969800
Registration:
20/03/2018
(2 Years ago)
Game Time:
656:06 Hours
Total interactions:
129,486
Money:
462,372

Starter Pokémon:

Empoleon
Feeds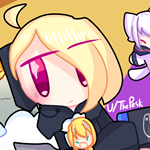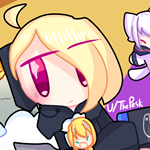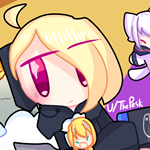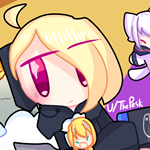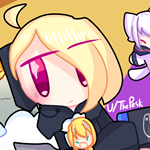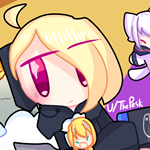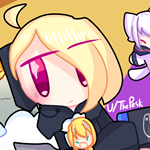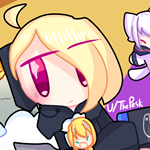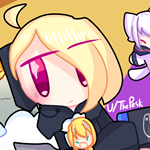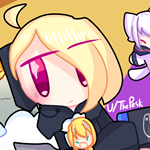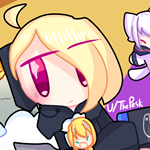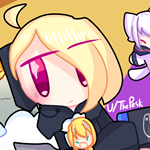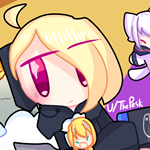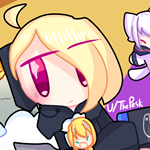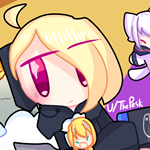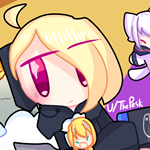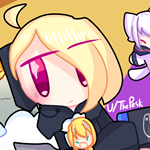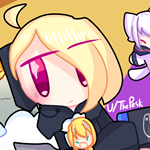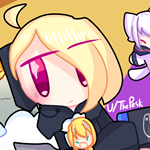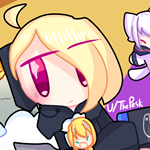 Shiny Hunt
ThePesk is currently hunting
Igglybuff
.
Hunt started: 14/09/2020


Chain: 8
0

Last Visitors
Visitors
Flareon_Forever
Sat, 19/Sep/2020, 12:17
XxSnowball_75xX
Fri, 18/Sep/2020, 23:04
purr
Fri, 18/Sep/2020, 17:59
cupcake2299
Thu, 17/Sep/2020, 16:53
DARK_DEMON
Wed, 16/Sep/2020, 19:58