Game Records

Trainer ID:
#46553907
Registration:
24/02/2018
(1 Year ago)
Game Time:
576:36 Hours
Total interactions:
153,477
Money:
14,957

Starter Pokémon:

Infernape
Feeds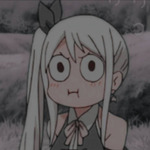 Sooo as you know I am quitting PH. Life has just gotten too busy to even bother with the game. Ive also lost interest in it.

Im gonna get real cliche here... Y'all have been so very nice and kind to me and i appreciate all of you so much. To all the friends i had even just for a day.. A week.. A month.. Or a year i appreciate you all uwu to those ive hurt or caused pain to on here im deeply sorry and i hope you have at least one good memory of me lol. To my friends and to my ph family y'all will always be in my heart ((: ❤ i wish you all the best of luck and great memories cx

if you have any urge to message me I've left other ways you can message me in "contact links"

Ill pop in and say hi every once in a while (: with that. Tooodles yeeeeyeeee ~ !!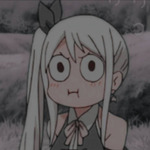 Winners of my last and final giveaway are...

BewearOfNoah, RedFarlon64, Rose~Kitty, Jarachias, _Ruby_Kurosawa, Booky, KitsuneMaimei, Heha192, Furrystar, fiskerson52802, Hipsterpotamus, TommyGunz, Ladysylbreon, Braixe, lillipup13, Armis, Annamarieanna, Kazaquin, WarriorPrincess, Panyoshi, Flaming_Mage, Masserozzo, RastaPastaPanda, 420munchlax, Meatman, auroadragon93, Vericanary, Carnivine, Silver_Moon, Prinklix, Zarkesh, Awesomedude12, Dark~pheonix, faol, fightmite, menxi, CrystalChrissy, -princess-, melodrqmatic, Melotheleafeon, Charmamderforlive, RoyalGecko, Shindai, kety, yamper, buckembarnes, akemie, sadiesue05, sylveons_sister, Elpihas, CrystalAngel5, tommyboicat, DerEngelDerNacht, FoodandSin, Babyeevee22, Kingofpokemon55, iamcharizard543213, xihart, rowlett, rai_singh, BrosRs9, chibitogepi, shinokame, and Mareep_of_every_Season.

Grats to all the winners!! There were 98 pokemon in this giveaway. Prizes wil be distributed later tonight or early morning!! (109 participants)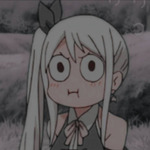 Sooo imma do a giveaway. Its an all pokemon giveaway. I'll be giving away all my Shinies, Mega-able, retro, event, and legendary Pokemon i have.. Besides a select few ofc. Share/Heart this feed to be entered in the giveaway! Winners will receive 1-4 pokemon.
#pokegiveawaywhynot
Last Visitors
Visitors
MoodyAbba
Sat, 15/Feb/2020, 23:07
NatalieAnderson
Fri, 14/Feb/2020, 23:43
RoyalGecko
Thu, 13/Feb/2020, 23:36
~Lucky~
Fri, 31/Jan/2020, 23:43
BetweenBinary
Thu, 30/Jan/2020, 11:28