Battle Team
Crossclaw
Scyther


Naughty

Uryr
Beedrill


Adamant

Amekhotep
Kleopard

Relaxed

Freysia
Froslass


Mild

Tyranibot
Mecha Tyranitar

Gentle

Oitori-Mai
Oricorio (Sensu Style)

Naughty

Favorites
These are my favorites!



My starter, my favorite event, my 1st Bug Hatching 'mon!

My 1st event, my 1st lady Combee, my 1st shiny!

My 2nd favorite event!

Badge Showcase
| | | | | | | | | |
| --- | --- | --- | --- | --- | --- | --- | --- | --- |
| Set #1 | | | | | | | | |
| Set #2 | | | | | | | | |
| Set #3 | | | | | | | | |
| Set #4 | | | | | | | | |
Game Records

Trainer ID:
#297422835
Registration:
06/01/2019
(2 Months ago)
Game Time:
68:37 Hours
Total interactions:
748,459
Money:
54,565

Starter Pokémon:

Charmeleon
Feeds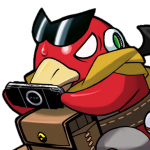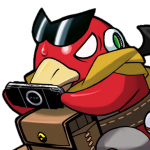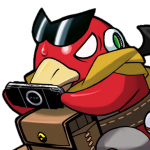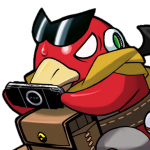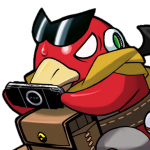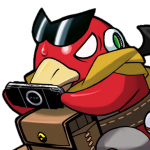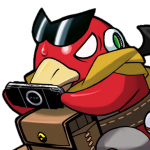 About Me (A Side)
Hi! My name is
Neo
. I don't have any preferred pronouns. :3 I like Pokémon, Megaman, Elder Scrolls, Boktai, Mario, and a lot of other things too long to list, so why don't you check out my page full of userprofile links to see what I'm into a little more? They're down in the Contact panel.

If you want to friend me, feel free to do so! I'll add you back and click you
whenever I do a giant click spree, that's pretty often. I also make sure to return clicks before I do other clicklists. Also,
I'll send you a plushie if you send me one!
It doesn't even matter if it's a Magikarp! I'll send what you don't have if I can.
Combee stuff? If you're
new
, you should
check the Newbie Honey Center
to start yourself off! If you want to trade a Combee for a Combee,
the Combee Exchange
is something I've started to broaden my own hive diversity.
To anyone who might need to know, I also use my phone to play on here, so my IP probably jiggles a bit as I get up from the computer to tap-tap-tap from another room. Or when I start tapping on phone while doing my other clicklists from the computer.
I've started
a diary
here, but I might not always update it. Still, if there's anything cool or funny that happens to me related to PokéHeroes, I'll talk about it in there.
About me (B Side)
My berry stall is here!
Currently everything must go, selling all but honey/milk at 1P! I usually restock 2 recipe berries at level 1, including one for the starter recipes, and some cheap honey and milk.
Want to take these off my hands?
I collect: any berries, bee Pokémon (like Combee and Ribombee, and wasp ones like Beedrill), and honey-eating Pokémon (like Munchlax and Teddiursa).
Berries I'm missing:
Drash, Eggant, Pumkin, Yache, Charti, Chople, Colbur, Apicot, Ganlon, Custap, Enigma.
Last Visitors
Visitors
LordSquishy
Mon, 25/Feb/2019, 18:25
Chibi_Byakuya
Mon, 25/Feb/2019, 01:07
Jessica2018
Mon, 25/Feb/2019, 01:06
pokefan23455
Sun, 24/Feb/2019, 14:46
Yawny
Mon, 18/Feb/2019, 18:27
Medals
NeoQwerty hasn't collected any medals so far.
Contact
Last Action
Using the Item Bag
(24 Days ago)