Forum Thread
Golden slot Legend takes too many coins
Forum-Index
→
Bugs/Complaints
→
Golden slot Legend takes too many coins
This is the second time it's happened to me, I thought maybe I just double tapped for it to take 200 instead of 100 but I was very careful this time to gently click. I had 300 coins to spend on Legend this time and spun it twice and was out. This first time it happened, it told me I didn't have enough coins after the first spin which was why I thought maybe I just clicked more than once by accident.
I'm on mobile but not using advanced settings, I disable the animations from the slots as it lags my system. Both times I had 300~ GGC to use the Legends slots.
It's not a huge deal, but I thought I'd bring it up just in case it isn't user error, which I accept it still fully could be.
Edit: Tried again with 400 coins this time, and the second spin definitely took 200 coins. I was able to spin once more, but it is a bit disappointing.
---
AlienSnowflake

OFFLINE
Trainerlevel: 79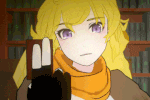 Forum Posts:
1,217
I tend to spam the slots coz i do it every time i have 50k+. Itll give you your prize even tho the window wont pop up
---
🐝𝑳𝒆𝒕 𝒎𝒆 𝒃𝒆 𝒚𝒐𝒖𝒓 𝑩𝒖𝒎𝒃𝒍𝒆𝑩𝒀🐝

Finally after a decade, they're Canon<3



---
Want free PD? More info in my Profile :3 🌻 Selling over 60k mons for 300PD each.