Forum Thread
To rebuild a kingdom (Hollow Knight)
Forum-Index
→
Roleplay
→
RP Sign-up
→
To rebuild a kingdom (Hollow Knight)
While this is a Hollow knight roleplay, you don't need to have played the game before to join. All Information will be covered in this thread so fear not! However if you do play the game and haven't gotten the 'dream no more' ending and don't want to be spoiled, uuh click away from this.

After many years, the Infection plaguing the kingdom of Hallownest has ended. The Radiance has been defeated, but not all is great. The Kingdom of Hallownest remains empty, for most bugs had died to the infection. But luckily for them, their Kingdom will soon be rebuilt...

You see, far far away from Hallownest lies another kingdom by the name Istillia. This Kingdom had it's own system, it's own gods, it's own society, different from Hallownest. Perhaps the feature that makes it unique is the lack of a King or a queen, but 5 leaders of the main tribes who served as a government for Istillia. They were known to carry out a higher being's wishes, that higher being being the Equity, a higher being with the powers of creation and destruction, who granted the bugs of Istillia a safe place to live, as long as the leaders served under her will.

However, one day the leaders of the tribe made a fatal mistake that angered Equity. Plagued by her anger, she used her powers of destruction to destroy the Kingdom of Istillia, hoping to kill the leaders and all bugs who followed them. Her anger had transformed into a monster the bugs called 'Ruination'.

Despite Ruination's efforts, her true goal was not achieved. The leaders had survived, and so did a few members of their tribes. Knowing that Istillia was not safe to reside in, they decided to travel far in order to find a new place to call home. After many long days of travelling, they finally found a suitable place, and this is where our story begins...

Plot


Show hidden content
---
You play as a citizen of Istillia who survived Ruination's attack and have been following your leaders who wants to find a new place to settle in, since Istillia was no longer safe to live in. After days and days of travelling, restless nights, and multiple casualties, your journey has come to an end.

Your leaders have found a place to call home, the fallen and empty city of Hallownest. After learning from the remaining citizens about what happened, the Leaders propose that they'll help rebuilt Hallownest to it's former glory. Finally, a place safe from Ruination!

However not all is safe yet. Ruination is still around and she is not happy about the fact the leaders survived and have started worshipping another being: The heroic Knight who ended the Infection. The void in the abyss has started stirring again, and if left unsupervised, could swallow Hallownest and bring it to ruin... again. What exactly did the leaders do that angered Equity, and how could it be fixed?
Form

Show hidden content
---
Username:
Name:
age:
species:
gender:
pronouns:
appearance:
personality:
occupation: (psst, look at the lore for your chosen species for ideas. if you chose a species not on there, you have freedom. If you're playing a canon character this can be ignored)
Password:
Other:



My form (wip)


Show hidden content
---
Username: TroupeMasterGrimm
Name: Echo
age: 18
species: Rosy Maple moth
gender: female
pronouns: she/her
appearance: Echo
personality:
occupation: Farmer, but can fight...
Password:
Other:
---
I do private rps! Send me a PM if interested!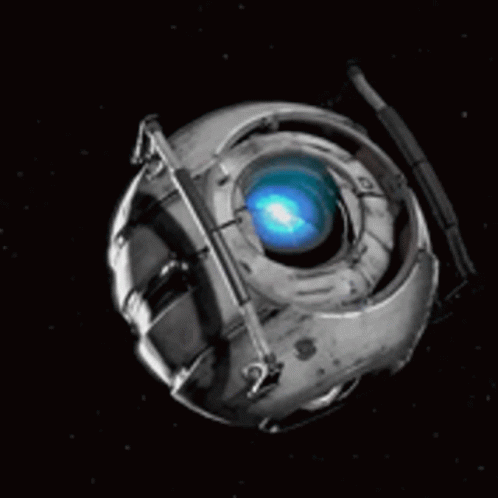 "It just goes to show people with brain damage are the real heroes" -Wheatley
BambooTheAlbinoPanda

OFFLINE
Trainerlevel: 33
EDIT: I had a little time
Username: BambooTheAlbinoPanda
Name: Milkweed
age: 32
species: Butterfly
gender: female
pronouns: she/her
appearance: have to add later, sorry :/
personality: very bright and energetic, but underneath she does have a calculating streak she inherited from her father. The calculating part normally doesn't appear though, and she trusts others way too much.
occupation: Leader of Lepidoptera
Password: Dung Defender (thanks google)
Other: I don't think so…
FlanChan495

OFFLINE
Trainerlevel: 26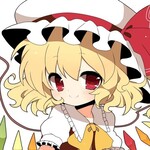 Forum Posts:
398
IgnisCarmelita

ONLINE
Trainerlevel: 35
Username: IgnisCarmelita
Name: Viven
age: around 32
species: White Satin Moth
gender: Male
pronouns: He/Them
appearance: He is the standard Satin Moth with white wings and antenna. He has a slimmer build and there are faded semi-circles on his wings. Most of his body is fully pale but there are some parts of his that is darker grey. Viven has a pair of silver, circle-rimmed glasses and a puffy collar.
personality: He's a wise moth. He likes to give his advice to other bugs and it makes him happy that they are doing things right. He will also, however, sometimes come off as sassy and judging.
occupation: He's a musician but he also likes to write stories in his free time.
Password: The Collector
Other: Nope, nothing else.

---
IgnisCarmelita

ONLINE
Trainerlevel: 35