Forum Thread
☾Recent arts ☽༓・*˚⁺‧͙
Forum-Index
→
Fanmades
→
☾Recent arts ☽༓・*˚⁺‧͙
‧͙⁺˚*・༓☾ Anubisia_ ☽༓・*˚⁺‧͙
I used my deviantart name to watermark my works



Maybe in the future i'll feel generous enough to draw freely again or for small price

a lot of the artworks in here are adopts that have sold or are currently being offered for sale. I do not sell on this site at the very moment. I sell at Ych.commishes.com

Please do not use the artworks or characters as yours, thank you.
---


toyhou.se requests
{not my oc}
~My_Witness~

OFFLINE
Trainerlevel: 16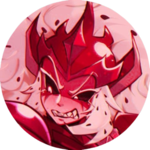 Forum Posts:
151