Forum Thread
The Shinx Shop
Forum-Index
→
Global Trade Station
→
Trade Shops
→
The Shinx Shop
you see an odd-looking cafe. when you open the door, you instantly feel energized. the scent of rain fills the building, along with many shinxes, big and small. there are many of rooms, and in front of you is a counter. a small shinx is maintaining the counter, handing out items to people. he spots you and waves you over.

: Hello there! I'm Shock, the one in charge of this area! This is the item shop, full of gems and berries and such!
as you glanced around, you spotted a plethora of different items. it was an organized mess.

: Sorry for the mess! If you'd like a certain item, please let me know.
he gestures towards a piece of paper on the wall. it had messy handwriting.
Rules of the Shinx Shop:
1. Please do not anger the shinx.
2. Please be patient, we're having constant restocks.
3. Do not feed the shinx.
4. Please be clear with your request.
5. No lowballing! You name your price, but we're not as gullible as we seem.

: Please follow these rules! Failure to do so will result in three warnings, then a ban.
Warned:
Banned:

: Let me show you around! Please do follow me.
he takes you over to a couple of playpens, all filled with pokemon. there was a tablet nearby, as you took it a menu popped up.
Playpen 1.
Playpen 2.
Playpen 3.

: This is the adoption center! You get to request a pokemon and adopt them. That tablet tells you what pokemon are where.
he leads you back to the front.

: That's really all, the rest is under construction. Have a nice day!
CorpseBride

OFFLINE
Trainerlevel: 37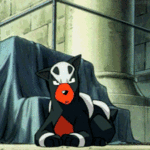 Forum Posts:
256
CorpseBride

OFFLINE
Trainerlevel: 37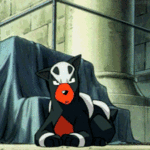 Forum Posts:
256