Forum Thread
Corrupt (Inspired by a Roleplay)
Forum-Index
→
Fanmades
→
Fanfictions
→
Corrupt (Inspired by a Roleplay)
Prince-Ralsei

OFFLINE
Trainerlevel: 19
Forum Posts:
30
Just a pretty short story of a roleplay character I have from a RP I've been doing
--------------------------------------------------------------------
"Get away from me... Get away from me..." The Zeraora whispered, his voice glitching with every word. Electricity crackled in his paws, fear in his eyes as the corruption spread more around his body. With a roar, he charged at the group, slamming a Plasma Fists at them. "Leave leave leave leave leave leave!"
He didn't want to fight like this... It wasn't him. He was acting as a puppet to nothing but a monster. It engulfed him without a warning, spreading pain into his body. The Zeraora screeched, getting hit by everyone's attacks, leaping back. Before both his eyes were covered with the corruption, he spoke the words.
"...
Help me
..."
---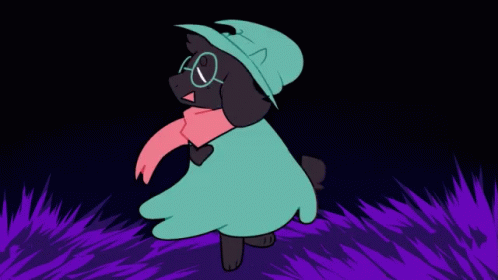 "I hope to see you around again! I'll even bake you some yummy cakes!"