Forum Thread
Holiday plans
Forum-Index
→
General Discussion
→
Holiday plans
PrincessAirashi

OFFLINE
Trainerlevel: 6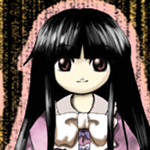 Forum Posts:
4
AkenjanRobet

OFFLINE
Trainerlevel: 5
Forum Posts:
20
In fact, I don't think I'm going to do very well with my vacation. Because I'm going to be moving. I just sold my apartment and bought a new one. But I bought a really big house. Because I got a promotion. And I'm going to get help with the move movers nyc
https://zeromaxmoving.com/
. It's going to be easier for me to do that . And that's cool! This is how I will check my vacation in person.
---
"'Time does not exist,' said Einstein. "But clocks do exist," said Monsieur André Onnora."