Forum Thread
The club Nintendo adventures
Forum-Index
→
Fanmades
→
Fanfictions
→
The club Nintendo adventures
TheRisingDitto

ONLINE
Trainerlevel: 16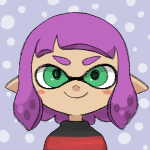 Forum Posts: 115
Welcome to Club Nintendo! this is where i store my thoughts on what happens to the trio of Geo Goomba, Lily Lakitu, and Katie Koopa (my ocs) as they explore the world of Nintendo.
Character info
Geo Goomba is a female Goomba who loves to have fun and is energetic. she looks different from other Goombas, because she has a brown ponytail. She's the Leader of club Nintendo.
Katie Koopa is a female Koopa Troopa. She's kind and nice, and she is a friend of Geo Goomba. she has a cat, the group pet.
Lily Lakitu is a female Lakitu. She's helpful but a bit naive.
---
Hi! I'm Lily, and I am Nice, Curious, and fun.

This signature might never be my favorite.

TheRisingDitto

ONLINE
Trainerlevel: 16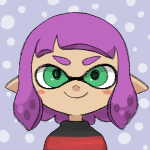 Forum Posts: 115
Man i've never posted even though this started 6 months ago. Oh well, here's the first chapter of this series.
Chapter 1- Prologue
In Geo's treehouse, Geo Goomba was writing Something in her diary. It said:
"Before club Nintendo, there was a day about Mario, and a festival that happened at the same time. I was scared, as I am a Goomba, but I did go to that festival. I, Katie, and Lily, met at that festival. I was scared that Lily and Katie were on Bowser's side, But they turned out to be nice. Talking to them,I said "What if there was a club about Mario, and all things Nintendo, open 24/7?", and you both replied with,
"There has to be one already."So we went off after the festival to find that club.
We explored the mushroom kingdom, and a bit more kingdoms too, We even visited Inkopolis, and Hyrule, but we couldn't find a Club Nintendo. so we decided that we would make one." After she wrote, Katie and Lily walked into the treehouse. Katie said, "Hi! So I see you're writing in your diary. can we see what's in that diary? and Geo replied: Sure. After they looked, they remembered something. that they haven't opened club nintendo yet! Lily then said, "Can we turn this humble treehouse into that club you're talking about?"
And geo said, "Yeah! That's the reason I made this treehouse! It will take time, however." And they started working to make the new club the best it could be.
---
Hi! I'm Lily, and I am Nice, Curious, and fun.

This signature might never be my favorite.