Forum Thread
Pokemon Types Visible on Summary?
Forum-Index
→
Suggestions
→
Other suggestions
→
Pokemon Types Visible on Summary?
bixbite

OFFLINE
Trainerlevel: 15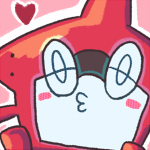 Forum Posts: 9
one thing i've noticed that's actually really odd... when you're on a pokemon's Summary page, you can't see what type(s) they are? you're shown their gender, dex number, stats, even their rarity, but there isn't a single spot showing their type(s) [fire, water, etc]. this is already a feature on all other pokemon adoptable sites that i've seen, so it's a bit strange that it's not a thing here. definitely feels like something is missing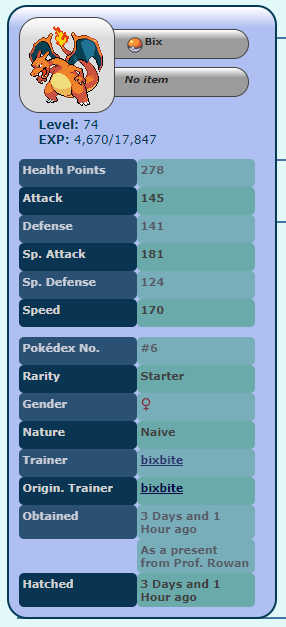 i just think it'd be a nice, convenient feature. and yes, i know you can see a pokemon's type by going to your pokedex (that is, IF you have it registered), but that definitely takes much more time than just going to the pokemon's summary
i apologize if this has already been suggested and/or is in the wrong forum!
---
cosmin_2006

OFFLINE
Trainerlevel: 17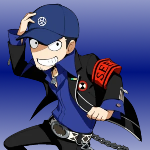 Forum Posts: 32