Forum Thread
Shadow Mewtwo Plushie
Forum-Index
→
Suggestions
→
Rejected
→
Shadow Mewtwo Plushie
I've been watching a lot of Pokken Tournament in the past few days, and I think it would be really cool if they could make a Shadow Mewtwo plushie. Maybe there could even be a Shadow Mewtwo event. The plushie could come out after the Manaphy event is over. For those of you who don't know, Shadow Mewtwo is a black Mewtwo with a yellow crystal on its shoulder and a yellow tip on its tail.
---
"Summers
and
winters
,
through
snowy Decembers...
Sat by the
water
, close to the
embers.
Missing out the lives that they once had
before..."
~Willow-Jasmine Thompson
sleepynebby

ONLINE
Trainerlevel: 48
Forum Posts:
1,532
As cool as it sounds, why do we need it? Shadow Pokémon are chaotic and wouldn't contribute to the peacefulness of Emera. I mean, sure we get smog, earthquakes, and meteors every once in a while... And for the plushie part, the artists are already making other plushies. Why should this one be needed?
"peacefullness of emera"
1. earthquakes
2. meteors
3. groudon roaming freely on halls
4. shiny darkrai murdering children during halloween
yeah, that excuse is too old.
Anyways, while it would look cool, we didn't really had anything related to Pokken Tournament nor Shadow Mewtwo-related things on PH. While I hope there will be something Pokken-related sometime, not supporting for now.
---
h
Professor_Mac

OFFLINE
Trainerlevel: 108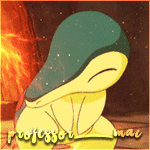 Forum Posts:
913

MalamarTrainer3

OFFLINE
Trainerlevel: 24
Forum Posts:
86