Forum Thread
Padpal Notifying idea
Forum-Index
→
Suggestions
→
Rejected
→
Padpal Notifying idea
I think it would a lot better if they added better way to notify you when someone messages you. I have gotten quite a few messages on pad pal and I never notice that they have messaged me cause it only tells me the time they sent it. I think if someone messages you they should put a number near their name or just have some way for it to look different than when you don't have a new message. There doesn't have to even be a sound just a color or something unique.
---
Queen_Pumpkaboo

OFFLINE
Trainerlevel: 31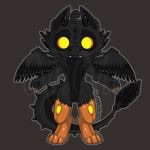 Forum Posts:
1,367
No support. How is putting a number next to a person's name different than a palpad notification? Or a PM envelope showing up? If anything how it is is better since the notifications follow you no matter what page you're on. Having a number next to someone's name means you'd have to stumble on their name, I'm guessing on their page (?), and see it without noticing the notifications already present.

Also would this number be next to people on forum posts too whenever their name shows up? In the notification feeds? Anywhere their name shows up? Sounds cluttered to me.
---