Shiny Hunt
~MysteryMew~ is currently hunting
Combee
.
Hunt started: 26/11/2021


Chain: 7
0

📢Welcome🔊
---
🔎Quirks/Likes🔍

Show hidden content
---
Unidentified creature that is a mystery among professors, trainers and Pokémon alike, secretive and distant, has a keen interest in technological devices, and mysterious unknown creatures, has other mysterious interests...
📍Motives📍

Show hidden content
---
All unknown except the following: Observes mythical Pokémon such as Mew, Ditto, and other strange lifeforms
💫Plushies💫

Show hidden content
---
-Collection-
•Accepts all plushies—mainly missing ones (also accepts Galar and spammed ones too)•







➡️Tasks
❗️
Main Jobs
❗️
•Completing Pokedexes 1/2: NationalDex:
(1218/1571)
-Kanto Dex: All bird trio (Articuno, Moltres, Zapdoes), Ditto (borrowing)
-Missing Sinnoth Dex Entries: Cherrim (Sunny Form), Virizion and Caballion, Regice, Regigigas and Regirock
•Completing Pokedexes 2/3: EggDex:
(484/729)
-Ditto only required for legendaries/mythicals
•Completing Pokedexes 3/3: Emera Pokemon:
(207/???)
•Saving Pokedollars 1/2—Storage Box Upgrades:
(—/500K)
•Saving Pokedollars 2/2—Storage Boxes: Egg Storage:
(—/300K)
•Gem Spending: Galar Map
(Part 1—600/5000)
⚒
Other
🛠
|Collecting Missing Plushies:
[-Here-]
☑️|Collecting Nuggets 1/2: Shadow radar
(—/500)
|Collecting Nuggets 2/2: 3 Month Premium
(—/2400)
|Ancient Cave: Unown Eggdex
(6/26)
|Form Changing Items:
(11/??)
|Money Grind: ~2-5 million pd
This will be updated when
it's
online (even if
it
is always logged in) and gets some spare time, so we will keep you posted in the meantime, so anyways hope that all of you here are enjoying yourselves on this website/game 🙂
▶️Misc
🔸Art Section🔸

Show hidden content
---
---
Sprites by: ShadeKinoSoul (Shade/GoneForAwhile)
Title: Among Us (Wooper—Windster)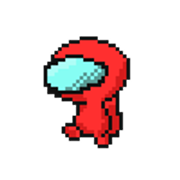 ---

~Custom Blueberry Cake Mew (Berry Cream) also by Shade (ShadeKinoSoul/GoneForAwhile)~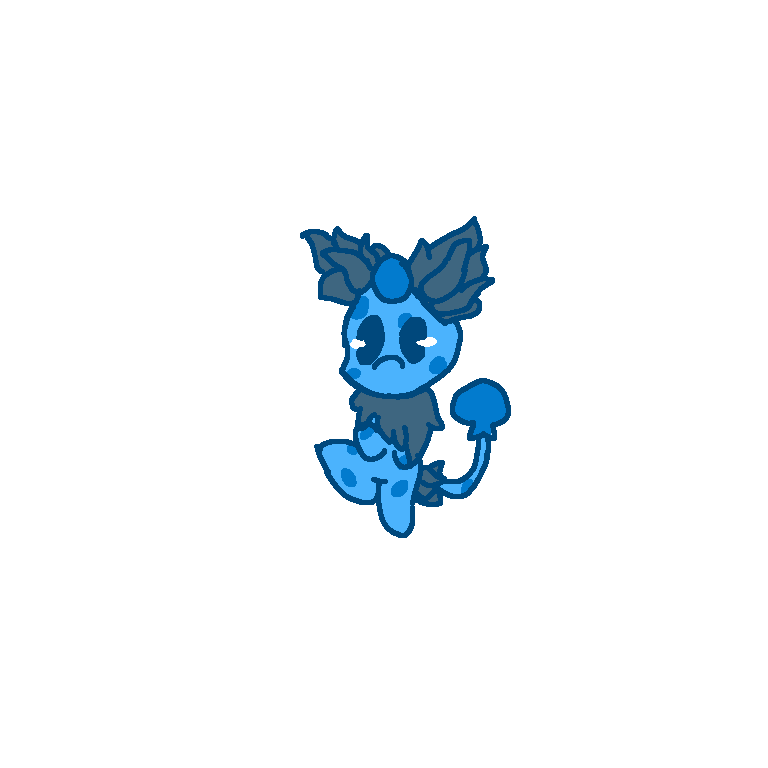 >Here's the link to his other wonderful sprites and art—Shade's Sprite Gallery<
---
~Avatar icon/profile—all credits go to their respective original owners/creators~
✨
Shiny Hunts: (6/50) (any order—subject to change)✨

Show hidden content
---

-Upcoming-

Morpeko (normal)
Indeedee (any gender)
Pinchurin
Combee x3 (male only)
Stonjourner
Dreepy
Sobble
Piplup x3
Popplio

-Dream Hunts-
Appletun (G-Max)
Galarian Zizgagoon x3
Aloan Richu and Vulpix

~Best Hunts—Full Odds: 1st chain of Shaymin, Radar: 24th chain of Snom~

Note: It will not be selling any of these (unless there's extras), also please do not contact it about reserves until further notice
🎶?!?!?🎶

Show hidden content
---
/Friends or Hangouts\\


Animal Crossing Pocket Camp—> 5805-1302-123 (cheap items)

Genshin Impact—> 615696691 (up for anything)

Nintendo Switch—> SW-3916-8430-4997 (⭐️Yushu⭐️—accents on the "u's")


---

Name: Mystic
Adopt one yourself! @Pokémon Orphanage
---
Game Records
Trainer ID:
#638359063
Registration:
14/11/2018
(3 Years ago)
Game Time:
631:00 Hours
Total interactions:
1,303,398
Money:
139,508

Starter Pokémon:

Samurott

Feeds




















🔅Missing Entities
💻Pokedex⌨️
▪️Sidenotes▪️

Show hidden content
---
👋Please message it if you have any questions about anything regarding trades or private discussions (such as private trades or personal matters—otherwise [/i]it[/i] will causally ignore it). Please reframe from using any kind of SPAM/begging or harassment practices too—which also includes "hi" messages (just tell "it" what you want/need).

🕊As always it would be updating this list from time to time, also regarding the statement above, it will not be selling/giveaway anything (unless stated elsewhere), so don't bother contacting it about those kinds things.