Badge Showcase
| | | | | | | | | |
| --- | --- | --- | --- | --- | --- | --- | --- | --- |
| Set #1 | | | | | | | | |
| Set #2 | | | | | | | | |
| Set #3 | | | | | | | | |
| Set #4 | | | | | | | | |
Medals
pixy--stix hasn't collected any medals so far.
Game Records
Trainer ID:
#659367956
Registration:
26/05/2023
(13 Days ago)
Game Time:
31:37 Hours
Total interactions:
51,320
Money:
101,103

Starter Pokémon:

Emboar
Feeds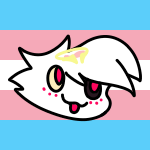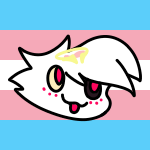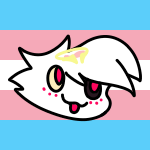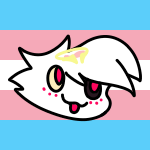 About Pixy~
Hello! I'm pixy--stix!
I go by many names and pronouns due to shifting identities.
Currently I am using...
Names
; Eggrette, Sunne, Leo, Atlas, Firelin, Gold, Sunburst, and Valor.
Pronouns
; He/Him, Lion/Lions, It/Its, Sun/Suns, Light/Lights, Day/Days
There's more at my
pronouns.cc
---
I am queer/mogai and otherkin/fictionkin. [Currently Gryphon] I am cistrans nonbinary, and identify with being both a girl and boy, however I prefer masculine over feminine!
I am autistic and plural [partial-DID] and have ADHD and BPD. Please use tone tags and please be patient with me! I sometimes use stimming emojis.
I am perfectly fine with questions around my identities, and more than happy to answer! But I wont tolerate hate of any kind and will block/report bad-faith questions and such!
Pixy's Pokefriends Portraits
---
Goals~
Pixy's Goals
PokeRadar:

PKMN: