Introduction
Julie -


-
- she/her, he/him - Feb. 16th -

Aquarius (Sun/Moon)

,

Virgo (Rising)

- Demi

Ace

-

Autistic
-

No Random FRs
---

Been into Pokemon since playing
Yellow Version
. Big favorite Pokemon is usually Lucario/Riolu, but also like any fox based critters as well. A shy artist in terms of sharing work online in fear of art theft; individual on the autism spectrum and a bit angsty. OC box's self explanatory: Pokemon based off my characters. I can't say I'm nice as that depends on how you treat me.
---
Do NOT friend me unless we've talked often.
I rather know a bit about you first before I add you back. Any random folks that have added me without checking with me will sadly be blocked. I don't mind text posts but please don't over do it too often or I might remove you for overdoing it... No PMs saying "Hi" please. If you have real intentions on interacting with me, drop a PM. Don't message me asking for PKMN/PD as you'll be declined on the spot. No trades unless we're friends please, especially evo trades. I don't always send plushies back, sorry.
---

Avatar
: Cowboy Bebop
Current Goals
Extra Spot for an Egg in PC:
65,961/250,000
---
These are mostly notes for myself, and are updated infrequently. PLEASE don't send anything unless it's given with good intentions.
---
Current Goals:
- Save for Premium
(starting with the 1 month)

---


Currently Hoardering Riolu/Lucario; most of which are from hunting Riolu, but I've been trying to cut back on the hoarded amount.
Pick on PKMN'd Self
While I admit that this has been done numerous times over and over, I figured that I would jump along with the gang. I had considered a lot of Pokemon such as Leavanny and Audino being some of my favorites - but there was one that sort of stood up above the two of them combined. That Pokemon is...
the Imitation Pokemon,

Riolu

/Aura Pokemon,

Lucario
---

Out of all the previous results from various personality quizzes like Togetic and Pikachu, why in all of Sinnoh did I pick Riolu? For starters, they're more or less
overlooked by their evolved form
. Don't get me wrong, I love Lucario - but Riolu is my favorite baby Pokemon. I admit that I would keep one of these at the baby evolution in X just to do Pokemon Amie with it. The small but mighty sort of vibe is what got me into liking them a little more as well.
The design also dragged me into using the species as Poke-fied version of self, but just learning to read the emotion of others would be sort of ironic and cool at the same time. Long story short: some folks on the Autism Spectrum can have a bit of difficulty reading what other folks are feeling. As for the nature, I'd take a pick in the dark and say either Naive, Quiet, Timid, or Relaxed. Nothing to do with specific stat boosts
or
taste preferences, but just based on my real life personality.
Badge Showcase
| | | | | | | | | |
| --- | --- | --- | --- | --- | --- | --- | --- | --- |
| Set #1 | | | | | | | | |
| Set #2 | | | | | | | | |
| Set #3 | | | | | | | | |
| Set #4 | | | | | | | | |
Game Records
Trainer ID:
#870121896
Registration:
03/11/2020
(6 Months ago)
Game Time:
177:41 Hours
Total interactions:
224,503
Money:
39,813

Starter Pokémon:

Blaziken
Feeds




















Contact
Last Action
Browsing through notifications
(4 Hours ago)
Extras
---
Trainer Card above is made with PokeCharms' TC Maker. I've created the pixel icons for both the Genderfluid flag and ASD infinity sign as used in my about. Those are for personal use only, so please do not ask.
Shiny Hunt
juliewolffang64 is currently hunting
Riolu
.
Hunt started: 17/04/2021


Chain: 122
0

0

0


Some Special Interests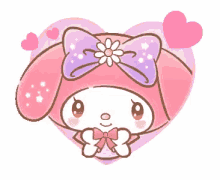 Aside from Pokemon, hobbies include reading & drawing. Native language is English but have been trying to learn Japanese during my off time. Supernatural beings in general are a interest recently, mostly vampires and werewolves. Sometimes it varies between which one's my main. I do have a longer list of other minor interests but I will usually go crazy over informational sharing of the ones listed above.
---


Feel free to send an aura boy, a personal favorite, or one I'm missing from the collection.


Gif: My Melody (Favorite Sanrio Character) Tenor