Honoring Cosmixx
I have removed my mask
I have revealed my flowing tears
I may never see you again
But I will remember the year

I have removed my mask
And demons may arise
To steal from me, the lovely task
Of seeing your posts with my own eyes

Cosmixx, we shall miss you
No matter what you do
Cosmixx, we will love you
Past thick, thin, and through


This has been dedicated to Cosmixx, a dear friend
A tidbit about me
Name: Zander Warcolf
Age: [REDACTED]
Grade: [REDACTED]
Sexuality: Bisexual
Status: Eagle Scout!
Yes, I am a furry! If this makes you uncomfortable or disgusted, this is a web page. You can navigate away.
You can friend me! I will check out your profile before I friend you back, just to get an idea as to who you are. If you disrespect me or anything I do out of spite, say hello to the block list.
TOP DEFINITION
Zander
The chicken nugget Lord and savior (aka our true god)
Loves doggos and is very Zander
From what I've seen from others, that's all you need to know about the Magnificent Me. Feel free to vote on polls and join my role-plays!
Best Regards-
Zander
My
theme song
!
My [/url=https://m.youtube.com/watch?v=CTl2SFPNJnw]other[/url] theme song.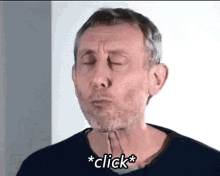 How I wish I looked
as a human
Ayup.
Credit to
DieAuswahl
What I am
Water/Ice

You are incredibly special. You go unhindered by society, and let the flow of your emotions surround you. You don't care what others think, and like the currents of the sea, you flow! Though you are emotional, you're also steadfast in your beliefs, and will topple over the ships in your way.

Like the sea carries ships, so do you carry others' burdens, often more than your own. You are kind and gentle on the inside, even though some may call you reckless.

Water & Ice. Two halves of the same element. Though you may fill a glass with your emotions of kindness, those same emotions can grow hard and cold in a flash, and freeze over that same glass. Your true friends will accept both sides of you, and will love you for who you truly are!


You are the Turtle:

The turtle totem wisdom teaches us about walking our path in peace and sticking to it with determination and serenity.

Slow moving on earth, yet also incredibly fast and agile in water, those who have the turtle as totem or spirit animal may be encouraged to take a break in their busy lives and look around or within themselves for more grounded, long-lasting solutions.

You are the Moon Card:

The Moon represents fear, anxiety, confusion and insecurity. Alternatively, it can also represent a release of fear.

Deep and introspective, you can puzzle over a single idea for days. You're an intellectual — often seeing meaning and purpose where others see average, everyday occurrences. when something is off, you feel it before you see it…and your first impressions are almost always right.

Emotions tend to be primal for you, both your fears and your fantasies. And while your intuition is always right, listening to it is the difficult part.
Game Records

Trainer ID:
#323228645
Registration:
16/01/2018
(2 Years ago)
Game Time:
272:34 Hours
Total interactions:
57,062
Money:
181,019

Starter Pokémon:

Samurott
Feeds




















My Quotes of Favor
It will come to those who do, to those who wish and dream.
The power to look beyond what is, the power to see what it could be, the power to see possibility.
-Dafitfish5

Don't say "yes" to every little thing. Say "no" sometimes.
-Dafitfish5

"I became insane, with long periods of horrible sanity."
-Edgar Allen Poe

"Fear plays an interesting role in our lives. How dare we let it motivate us? How dare we let it into our decision-making; Into our livelihood; Into our relationships? It's funny, isn't it? We take a day a year to dress up, in costume and celebrate fear."
-James Spader

"We are the music makers, and we are the dreamers of the dreams."
-Willy Wonka

"If you are afraid of wolves, keep out of the woods."
-Joseph Stalin

When one is lost, there is nothing they think they can do. But when one believes, truly feels they can, one may find themselves, instead of sitting, weeping, and longing for rescue.
-Dafitfish5

"It's okay to be a glowstick. Sometimes we need to break before we glow."
-Spiritfire

"Everyone makes mistakes, we all make those time to time and there's no need to stress yourself over a little mistake."
-_Ark

"A problem is a chance for you to do your best."
-Duke Ellington

"Health is the greatest gift, contentment the greatest wealth, faithfulness the best relationship."
-Buddha

"Adversity causes some men to break; others to break records."
-William Arthur Ward

"Quiet people have the loudest minds."
-Stephen Hawking

"Does a set of all sets contain itself?"
-Paradox
Huzzah
So, the point of this whole detour was to tell you that you're fast approaching pterodacteagle levels of patience, which is somewhat worrying - I'd rather you didn't starve to death reading this.
Congratulations! You have passed the Marquee of Doom!
To reward you for your astonishing patience, please accept this image as your prize:
Award for Extreme Patience
Badge Showcase
| | | | | | | | | |
| --- | --- | --- | --- | --- | --- | --- | --- | --- |
| Set #1 | | | | | | | | |
| Set #2 | | | | | | | | |
| Set #3 | | | | | | | | |
| Set #4 | | | | | | | | |
Contact
Last Action
Browsing through notifications
(15 Minutes ago)