Badge Showcase
| | | | | | | | | |
| --- | --- | --- | --- | --- | --- | --- | --- | --- |
| Set #1 | | | | | | | | |
| Set #2 | | | | | | | | |
| Set #3 | | | | | | | | |
| Set #4 | | | | | | | | |
Medals
UmbreonBulbasaur hasn't collected any medals so far.
Eeveelutions
Umbreon: holds a sooth bell and use a moon stone
Espeon: Holds a sooth bell and use a sun stone
Sylveon:rumble in the playground
Leafeon:rumble in the mossy forest
Glaceon: rumble in the snowy mountains
Flareon: Use a firestone
Vaporeon: use a waterstone
Jolteon:use a thunderstone
Game Records
Trainer ID:
#977628785
Registration:
23/05/2022
(2 Months ago)
Game Time:
34:29 Hours
Total interactions:
54,866
Money:
3,609

Starter Pokémon:

Torterra
Feeds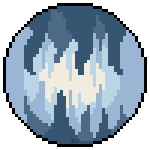 By MewSylveon - 5 Days and 19 Hours ago.
My first ever Eevee hunt! I decided to do a giveaway. (Obvs cuz I have too many Eevees)
1st prize: 4 male Eevee and 1 female, can be evolved into any also 1 dratini
2nd prize: 2 male Eevee and 3 pokemons from my For trade box (you pick) Eevees can be evolved
3rd prize: 2 pokemons from my for trade box and 1 male Eevee can be evolved
It's not very good giveaway but here's how to enter:
Share the tag
#FirstHuntForEevee
Also include your fav eeveelution
Make sure you are following all the posts since if you win, I will ask which eeveelutions you would like.
Extra entries:
Gift me 5 gems for 1 extra entry
Each person cannot have more than 10 entries
I will comment once in a while who has been entered and how many entries.
I will be using spin wheel
Ends at 25th of July
Good luck everyone, stay Eeveesome
Contact
Last Action
Using the Item Bag
(1 Day ago)
Last Visitors
Visitors
MewSylveon
Fri, 12/Aug/2022, 07:15
Fidget
Thu, 04/Aug/2022, 03:34
Rashiram
Tue, 02/Aug/2022, 06:47
dryGrimsley
Mon, 01/Aug/2022, 15:52
PlatinumPete
Sun, 31/Jul/2022, 07:28