About Me

SilverLugia456

My Favorite Pokemon: Lugia (of course ^_^)
*Credit for Custom Widget image goes to Sumire
---
Other:

Show hidden content
---

Love to Video Edit, I edit together AMVs, Animashs, and other kinds

Watch Anime, some of my favorite animes are:

~ Saiyuki
~ Kuroko No Basket
~ Persona 4
~ Gintama
~ Beyblade
and many more.



****Credit For my avatar image goes to Akemie*****
*Credit for trainer sprite goes to Wildfly
*Credit for the Frost Reshiram sprite, Shadow Latias sprite and Frost Lugia sprite goes to Xstarhero
*Credit for the purple outline Articuno goes to derpyhooves101
*Credit for Custom Widget image goes to Sumire
Collection Goals
Plushies




Mystery Keys/Boxes (all colors)








more to be added...
Medals



Game Records
Trainer ID:
#674821521
Registration:
24/10/2013
(9 Years ago)
Game Time:
1921:15 Hours
Total interactions:
1,032,787
Money:
415,903

Starter Pokémon:

Typhlosion





Feeds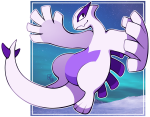 I would like to thank everyone who sent me the Silver Plushie and who also sent me birthday wishes/messages as well! I also had a wonderful lunch with my family too! The messages and the lunch both help brightened up my day so much since I'm currently still recovering from a bad cold that I have. Thank you so much everyone!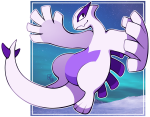 Contact
Last Action
Managing Pokémon-Party
(1 Year ago)
Last Visitors
Visitors
Milotic6721
Thu, 23/Mar/2023, 07:16
MeepTheMareep02
Sat, 18/Mar/2023, 18:46
Aerie
Tue, 21/Feb/2023, 13:41
_Nyx_
Sun, 19/Feb/2023, 18:03
Junghyun
Fri, 17/Feb/2023, 16:05