Party
---
This user's party is empty.
---
Shiny Hunt
SillySelkie is currently hunting
Basculin (Red)
.
Hunt started: 24/07/2022


Chain: 112
0

Welcome to my profile! :3
(made by cinnamondogeo 💜)
Hewo! You can call me Selkie!
Not 'Silky' or 'Silkie'.
I'm kinda new here and so far, this site is really cool! I'm kinda weird. Uhh what else do I put here...oh! Stay safe and hang in there! Wear a mask when needed!
Seriously I see so many people not wearing their masks...don't be that person!
Also, feel free to message me!
Things I like:
- drawing
- reading
- Primarina's cry and singing ;u;
- horror games
- cherries (not the disgusting bright red ones or any that taste like cough drop medicine)
Things I don't like:
- glitter (the messy kind; once on my hands, it gets everywhere no matter how hard I wash them and I don't like the idea of swallowing it)
- limes, olives, and any foods that are too spicy or bitter
- high heels (they're uncomfortable, hard to walk in, and kinda hurt...but I mean they look good on other people)
- eraser shavings all over the table after I try to draw
- flies and mosquitoes (spiders are ok though; they make beautiful webs and eat the flies and mosquitoes)
Avatar made by
Geabril1012
💙
Things to save up for:
- Premium
- more storage boxes
- tool shed seed makers
- my sanity
(made by ~Yvelette~ 💖)
Pokemon and stuff
(made by JesusBlyadd, a chaotic person that means well)
Favorites
- Popplio line
- Bulbasaur line
- Litwick line
- Pumpkaboo line
- Milotic
- Tapu Fini
- Swablu line
- Vaporeon and Leafeon
- Mareep line
- Oricorio (Sensu)
(I have a lot more but here are my main favorites)
Shiny Hunts!
- Basculin (Blue)
- some other 'mons
- Wreafki
- Amaura (saving up Sail Fossils for this one)
Meet my OCs!
Meet Atticus the shiny Primarina that (sometimes) appears in my party! He likes wearing fancy clothes and is graceful, elegant, stylish/fashionable, classy, responsible, polite, mature, and serious. But he sometimes makes the best jokes and is friendly! He's a better dancer than singer.
Meet Dahlia the small spring blooms cat who's made by
CreamTheCat
! She's sleepy, playful, relaxed, calm, and loves bouncing across trees. She's friends with Liana, a daffodil vines cat (ChikoritaMining's oc and made by the same person)
Badge Showcase
| | | | | | | | | |
| --- | --- | --- | --- | --- | --- | --- | --- | --- |
| Set #1 | | | | | | | | |
| Set #2 | | | | | | | | |
| Set #3 | | | | | | | | |
| Set #4 | | | | | | | | |
Game Records

Trainer ID:
#88175654
Registration:
07/03/2021
(1 Year ago)
Game Time:
307:44 Hours
Total interactions:
2,660,858
Money:
186,244

Starter Pokémon:

Venusaur

Feeds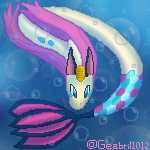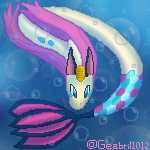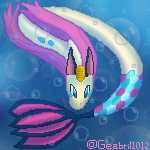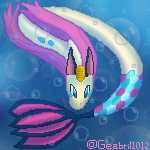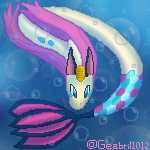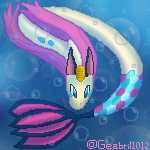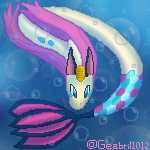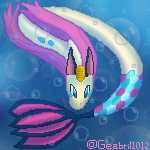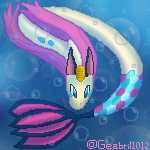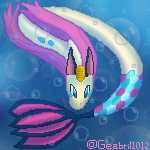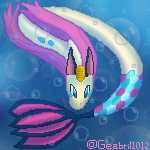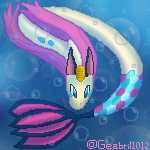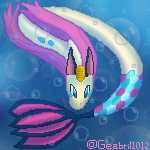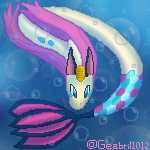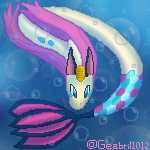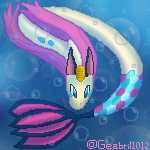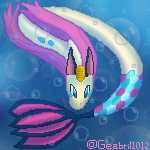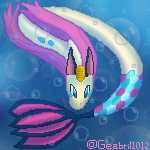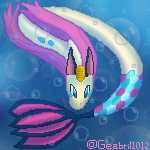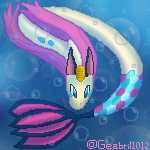 🎨♪~Selkie Studio~♫🎤
-Closed-
Welcome to my art shop! I need moneys so here we are-
Depending on how busy I am with school and other things, it'll take a few days to a month to finish your art!
Can draw: (most) Pokemon, (most) animals, anthros, anything similar
Can't draw very well: humans, some very complex/detailed characters
Won't draw at all: gore, NSFW, anything not allowed on PH
Rules
- Be respectful and patient!
- Send payment in a gift
- Credit me! (If not using on ph, add a link to my ph profile page)
- No form but you must say your favorite Pokemon in your order
- Don't steal/trace/recolor/edit/heavily reference my art!
- Don't ask me to draw characters/designs you don't own
- Exception to rule above is if the art is a gift (in which case show me proof that the other person agreed to it)
- If your character is too complicated/difficult for me to draw, I can't draw it sorry ;w;
Examples
(will put more soon)
Prices
may change bc idk if I'm pricing my art right
PH Icon (150x150) - 50k pd
Icon (450x450) - 75k pd
Plushie - 75k pd
Sketch/Doodle - 100k pd
Headshot or Bust - 100k pd
Halfbody - 120k pd
Fullbody - 150k pd
Payment options:
pd, nuggets, electric gems, star pieces, nebula stones, fossils, shinies, megas (may allow shiny/mega/art slots as payment but talk to me first about them)
Extra stuff
Shading and highlights - 10k pd
Background (depending on complexity) - 2k-50k pd
Multiple characters - 50k for every other character for a max of 5 characters in 1 art piece
Specify if you want lineart or lineless - free
Slots
1.
2.
3.
Pm me to order! You can also request a specific size for the art! :3