Party
---
This Users Party is empty.
---
About Me
Hey there!

If you have a question, please don't hesitate to ask. HOWEVER, I don't like small talk. Please ask your question in the FIRST message, or else I probably won't reply. I am helpful, but don't like to talk much.

Please be respectful and considerate.

I WILL NOT loan my Pokemon UNLESS we have a really good relationship and I am confident I can trust you. I can count on one hand the number of people here that I trust like that.

Please do not BEG for Pokemon or items. If I'm willing to sell, I will have a feed about it. Even the Pokemon in my "Duplicates" Box are not for sale, and won't be unless I specifically say so.

Please do not try to SELL me things if I haven't said that I'm looking to buy them.

My favorite Pokemon? I have quite a few!
-Arcanine
-Gengar
-Tyranitar
-Kingdra
-Luxray
-Eevee
-Zoroark
-Lycanroc
-Garchomp

1st OS:
Shiny Silvally (Water)
Medals
SilkySelkie hasn't collected any medals so far.
Game Records

Trainer ID:
#91985267
Registration:
17/04/2015
(5 Years ago)
Premium member
until
17/Dec/2020
Game Time:
3397:57 Hours
Total interactions:
993,099
Money:
1,245,612

Starter Pokémon:

Swampert







Feeds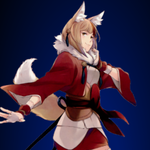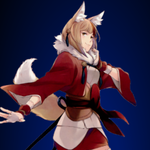 Pretty perplexed by this whole Genderless option debate, to be honest. Regardless of identity, I thought it more of a privacy measure. Don't know why people have to blow it out of proportion by attacking people that use it as part of their Gender Identity. Simmer down, children. This isn't a site for intolerance and bigotry. -_-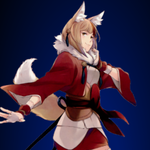 One of the few things that kind of bothers me on this site is how much drama and compliment fishing I see.

I personally see no point in mean-spirited comments here. And the compliment fishing... I mean I guess some people just need that, but I feel like it generates artificial compliments.

I know I'm not the authority on what people should or should not do, but it's been bothering me for awhile. And I'm not calling anyone in particular out. Just pointing out something I've noticed.
Shiny Hunt
SilkySelkie is currently hunting
Type: Null
.
Hunt started: 15/06/2020


Chain: 58
1

Badge Showcase
| | | | | | | | | |
| --- | --- | --- | --- | --- | --- | --- | --- | --- |
| Set #1 | | | | | | | | |
| Set #2 | | | | | | | | |
| Set #3 | | | | | | | | |
| Set #4 | | | | | | | | |