Welcome To My Profile!
Welcome to the profile of existentialism and sleep deprivation! Are you ready for the adventure of about 30 seconds before you click to the next profile out of desperation and a right decision to save your soul from the bored ramblings of a child as they attempt to distract themselves from an assignment that they need to get in in the next few hours as well as run-on sentences that bring out so much grammatical irritation from the recesses of your soul that you end up PalPading her solely to beg for an end to this torment? You are? Great! Let's get started!



(Note: Profile is incomplete, so mind its hideousness for now.)
Shiny Hunt
Serendibite is currently hunting
Easter Bunnelby
.
Hunt started: 18/07/2021


Chain: 15
0

Game Records

Trainer ID:
#939146845
Registration:
21/03/2021
(6 Months ago)
Game Time:
169:07 Hours
Total interactions:
76,319
Money:
46,935

Starter Pokémon:

Torterra
Feeds





Hi!
Nice to meet you!

I'm Serendibite, but you can call me Serend! Thanks for visiting my profile! I appreciate it, and any interactions you bring with you!

(-pats Oki- Not much longer before you're strong enough to take over the world, my young prodigy. Not long at all...)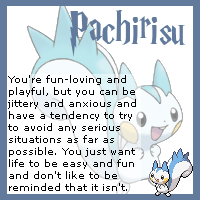 Please hug these children!
Favourite Plushies




I'd really appreciate receiving one of these! If you'd like any plushie in return, I'd be glad to send one off!
Contact
Last Action
Visiting the Daycare
(10 Hours ago)