Goals
All Kanto legends: (missing Mewtwo normal)
All Jhoto Legends: complete
All Hoenn Legends: (missing Deoxys forms)
All Sinnoh Legends: (missing Arceus all forms)
All Unova Legends: (missing Genesect's form)
All Kalos Legends: complete
All Alola Legends: (missing the Tapu except Fini)
All Ultracreatures: (missing all except Poipole and Kartana)
Ditto:
Shiny Hunt
Scarlet_Witch is currently hunting
Bagon
.
Hunt started: 02/07/2019


Chain: 60
0

1

0


Game Records

Trainer ID:
#469044998
Registration:
18/05/2017
(2 Years ago)
Game Time:
423:42 Hours
Total interactions:
1,027,569
Money:
137,663

Starter Pokémon:

Charmander






Feeds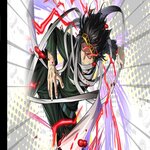 Raffle Time winners!
Okay okay...I'm begging your forgiveness for not ending it like two hours ago but it seems that I had to sleep a little in the morning instead of night
As I promised three winners could have the chance to win my raffle and those winners (in order how it came out) are:
-
tjsbrokentv
-
TommyGunz
-
Steel5299
Congratulations for the winners...I'll contact you all to let you choose which pokemon you want to have shiny!
For the others I hope to see you in any of my raffles
that I need seriously to increase them in order to achieve a record
. SEE YOU SOON!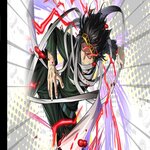 Raffle time!
So since the shiny magby finally had decided to came out
after nearly two months
I wanna torture myself even more so....
I decided to open 3 slots for 3 different users for a shiny or a mega able of their choice.
So here the rules:
-share this hashtag:
#FreeShinySlotTime
-be kind and don't ask me why I didn't pick you cause it's all random
-it will end in two hours starting from 3AM (site time)
-do not share the hashtag several times. It wont increase your chance of winning
-do NOT ask for shiny mega
-good luck everyone!
I just hope your shiny doesn't want to be born in like three months