About Me
Ich komme aus Indien aber lerne Deutsch!
Hello there, Saknar here.
You may also know me as Yelping_Nanolife, SimpleNatureLover, Faluonra, MeditatingMonkey, or Sak-. o/
I like reading, cycling, running and sketching.
---
Self Notes

Show hidden content
---
popplio x2 - Sundance shadow
Male steamo -> Eclipse98
Lugia : Ditto <=> Top Secret
P.S. Whatever Avatar I have, it's my own creation, please don't steal it. If you want to use it, ask me permission before you do so.
---
By CarpetMonster
Contact
Last Action
Viewing a Userprofile
(23 Hours ago)
Game Records
Trainer ID:
#884686073
Registration:
31/10/2013
(5 Years ago)
Game Time:
3767:24 Hours
Total interactions:
5,716,459
Money:
286,798

Starter Pokémon:

Typhlosion





Feeds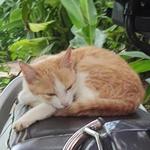 It's night, raining and we have no power. I'm sitting by the window and it's a tad bit windy.
Seeing the curtains rise up so high feels ominous, and the cool breeze and the rain spraying on my put me at ease.

I just hope the power comes back on soon. I've got something to work on.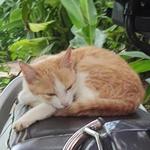 Hi!
I hope everyone's doing well. I've been busy with life and myself. A lot on my mind. My 3-year old phone died a month ago. (I remember sharing here my then-old phone's state and how excited I was when ordering my then-new phone... The good old times.)
Anyway, I might quit PH. If anyone wishes to keep in touch when that happens, contact me.

I've made a lot of mistakes, lost several pieces of my in the process. But without the community here, I see myself in a way different (worse) place. You all helped me become who I am today, and there still a long way to go. So thank you for your love and support.
Thanks for all the lovely memories. I wish you all a great life ahead.

With love,
- Saknar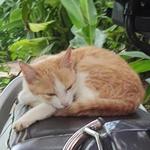 I was outside. It started drizzling. It turned into a downpour in a matter of minutes.
Ah, how I've longed for this. The first drops of water from the sky in what felt like eternity.
The sight of deep clouds and the precipitation; the melody of the rain drops' clatter; the hypnotic and sweet petrichor; the cold and caressing touch of rain on my clothes and skin... My senses felt rejuvenated. It was blissful.
It continued for about 15 minutes. With the Sun peeking out, there it was. Mesmerizing and beautiful. I had what I remember to be my first and only glimpse of a Rainbow in person.
I wish to experience more of this joy in the days ahead, for both my land and my heart are dry.
It was wet while it lasted.

Oh, and I got a haircut.
An old Poem: Gratitude
Do someone favours, you will get a thanks.
For life is full of flavours, and people from different ranks.
Help without expecting something back
from them is attitude.
And the urge to appreciate it with lack
of pride and ego is gratitude.
To humans or not, returning a help is humanity
Be it a single one or a lot, one should do it without vanity
What you sow is what you reap, do what is right.
Then whether awake or asleep, your mind will be light as a kite.

-Saknar