About Me
Welcome!
A Half-Blood of the eldest gods,
Shall reach sixteen against all odds,
And see the world in endless sleep.
The hero's soul, cursed blade shall reap,
A single choice shall end his days,
Olympus to preserve or raze.
Avatar by
CaptainBobbin

Shiny Hunt
AlphaVenator is currently hunting
Horsea
.
Hunt started: 20/02/2019


Chain: 152
0

Shiny Hunts
Hunting all Kanto and Hoenn pokemon including the legendary bird trio!
Kanto Progress:

46/149
Hoenn Progress:

0/129
Kalos Progress:

0/106
Shiny Bird Trio Hunts
ARTICUNO:

125000 Ice Gems
1671/125000 ~


125000 Flying Gems
3843/125000 ~

MOLTRES:

125000 Fire Gems
380/125000 ~


125000 Flying Gems
0/125000 ~

ZAPDOS:

125000 Electric Gems
1082/125000 ~


125000 Flying Gems
0/125000 ~

Shiny Dialga Hunt

Buying Adamant Orbs and Vortex Of Time Maps for 225K PD each!


Game Records

Trainer ID:
#238596186
Registration:
04/12/2016
(2 Years ago)
Game Time:
739:24 Hours
Total interactions:
186,017
Money:
665,778

Starter Pokémon:

Sceptile





Feeds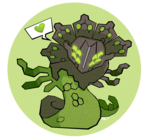 Right.. so as a little goal thingy to do - I'm gonna try and hunt Dialga. Sooo... buying adamant orbs and vortex of time maps I guess?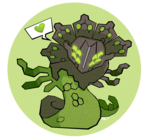 #ShinyBirdies
Welcome! To complete my goal on Pokeheroes, I need to shiny hunt the 3 legendary birds!
And I need help!
TICKETS:
Every 4 gems (apart from ice) sent is 1 ticket!
Every 2 ICE gems sent is 1 ticket!
Sharing gets 1 ticket!
Every 1000 gems, I will give out prizes to the top 3 donators! These prizes will either be a mega-able of your choice or 5 events of your choice!
Prizes in
here!
More prizes will be added when the hunt starts!
[Forum Thread]
[Share It]
Badge Showcase
| | | | | | | | | |
| --- | --- | --- | --- | --- | --- | --- | --- | --- |
| Set #1 | | | | | | | | |
| Set #2 | | | | | | | | |
| Set #3 | | | | | | | | |
| Set #4 | | | | | | | | |
Last Visitors
Visitors
Miraak
Wed, 20/Mar/2019, 18:46
-Nightmare-
Mon, 18/Mar/2019, 20:09
LordSamton
Mon, 18/Mar/2019, 09:06
charmander02
Wed, 13/Mar/2019, 19:35
XxToxicxX
Tue, 05/Mar/2019, 21:06
Contact
Last Action
Viewing a Userprofile
(5 Hours ago)