Party
---
This Users Party is empty.
---
Game Records

Trainer ID:
#333428163
Registration:
24/08/2016
(2 Years ago)
Game Time:
205:46 Hours
Total interactions:
844,021
Money:
1,596,290

Starter Pokémon:

Samurott
Feeds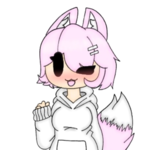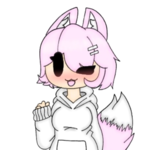 #ImAlreadyBoredOfThisHuntLolXD
I'm shiny hunting eevee and I don't really feel like keeping it for when I get it. So because of this share this whole feed + the hashtag to be able to win the eevee once it hatches
About Me
ғᴇᴍᴀʟᴇ - ᴅɪɢɪᴛᴀʟ ᴀʀᴛɪsᴛ - ᴀɴɪᴍᴀʟ ʀɪɢʜᴛs sᴜᴘᴘᴏʀᴛᴇʀ
ɪɴᴛᴇʀᴇsᴛs ᴀɴᴅ ʜᴏʙʙɪᴇs
Animals, nature, art (mainly digital).
ғᴀᴠᴏᴜʀɪᴛᴇ ᴘᴏᴋᴇᴍᴏɴ
Shaymin, Eevee, Sylveon & Luxray.
Badge Showcase
| | | | | | | | | |
| --- | --- | --- | --- | --- | --- | --- | --- | --- |
| Set #1 | | | | | | | | |
| Set #2 | | | | | | | | |
| Set #3 | | | | | | | | |
| Set #4 | | | | | | | | |