Shiny Hunt
Oceanbluesoul is currently hunting
Lapras
.
Hunt started: 25/07/2022


Chain: 9
0

Game Records

Trainer ID:
#886311591
Registration:
06/07/2014
(8 Years ago)
Game Time:
894:54 Hours
Total interactions:
1,439,184
Money:
0

Starter Pokémon:

Swampert
Feeds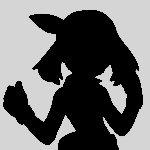 By ~LovelyShinx~ - 11 Hours and 57 Minutes ago. Okay! I've teased at this for a while - cough like three days cough - and I guess it's time to get it started!
My one year anniversary is coming up and y'all know what that usually leads to: a giveaway! :D
So heart this feed, share the hashtag
#ShinxOneYear
and wait patiently! :)
It ends on my actual one year anniversary, which is the 28th. So . . 5+8=13! About two weeks to share!
The prizes: - drumroll please -
1st Place: Shiny Rowlet (IF IT HATCHES >:( ) 150 nuggets
2nd Place: 100 nuggets!
3rd Place: 50 nuggets!
wow wow these prizes are probably the best of all my giveaways so far and all yet to come lmao
Anyway GL to all :DDDDDDDDD
I'm poor with nuggets twt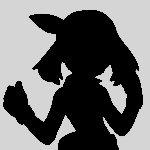 By Gastrodon~ - 14 Hours and 22 Minutes ago. You know what:
I have decided that i will be quitting pokeheroes. I am really sorry to everyone i have friended on this website, but i feel as though i have no purpose anymore.
To let my pokemon have a home, i decided to do a giveaway:
First place. The shiny (event) Gastrodon + all my items.
Second place. Shiny swablu and venasaur
Third place. The shiny amphoros and mareep
If you want to join the giveaway please then share the hashtag:
#Seeyousooneveryone
I will be choosing (no proof) the winner(s) of the giveaway, when my summer holidays for me, begins.
Goodbye
Medals
Oceanbluesoul hasn't collected any medals so far.
Badge Showcase
| | | | | | | | | |
| --- | --- | --- | --- | --- | --- | --- | --- | --- |
| Set #1 | | | | | | | | |
| Set #2 | | | | | | | | |
| Set #3 | | | | | | | | |
| Set #4 | | | | | | | | |
Last Visitors
Visitors
Sliggie
Thu, 28/Jul/2022, 09:12
Crysticia
Mon, 25/Jul/2022, 15:20
Stormy
Tue, 28/Jun/2022, 23:17
MercilessPurge
Mon, 27/Jun/2022, 21:53
THE_Green_Owl
Sun, 26/Jun/2022, 18:52