About me
Hiya y'all, Monkey here! She/her please! I'm a 17 year old girl. I enjoy Pokémon, Animal crossing, drawing, watching anime, writing my story, playing games and animals! I'm very shy, introverted and get anxious so I'm sorry if I don't respond to messages. I'm autistic as well so I apologize if I seem strange, creepy or weird. Pretty much every day, I watch my fur baby, Tinker so I may get busy since he's a handful. I'm mostly on here to collect cute Pokémon and collect lots of plushies! Hope you enjoy my profile and have a lovely day! (✿◠‿◠)

Palpad is only open to friends, if you wish to message me, please PM/DM me, thanks!
Find me on
💜PokeFarm Q: MonkeyBell853
💜Discord: Autistic-Monkey#9698(feel free to spend a friend request)
💜Pinterest: MonkeyBell(I pin often)
💜Deviantart: MonkeyBell998(can find drawings, chapters of PokeLove and other things on there)
💜Tumblr: monkeybell(not very active there)
💜Twitter: SMonkeyBell
💜Wattpad: MonkeyBug0716(you can find PokeLove on there!)
💜Ao3: MonkeyBell853
💜NH DA: 9713-7985-4351(come and visit my pretty lame island lol)

Random stuff
Favorite color: Purple!
Favorite food: Pasta/Mac and cheese mainly!
Favorite dessert(s): cookies, donuts, cupcakes, ice cream
Favorite candy(s): Kit Kat's, nerds, chocolate, lollipops, Swedish fish, gum, etc.
Favorite Gen: probably either 4, 5 or 7!
Favorite game(s)?: SM, USUM, AS, X, SwSh, LGPE
Favorite Anipoke series: Diamond and pearl series!
Least favorite Anipoke series: XY series(sorry!)
Favorite Anipoke character(s): Dawn, Aria, Lillie, May, koharu, misty, DP Ash, SM Ash, OG Ash, BW Ash, Miette, Shauna, Jessie, James
Least favorite Anipoke character(s): Serena, Goh, Lana, XY Ash, Paul
Trainersona?: Cami, a coordinator and performer who aims to be Kalos Queen!
PokeSona?: Callie, a hybrid Aipom!
Hogwarts house: Hufflepuff!
Other?: empty for now!
Thank you!
Thank you for:

Any plushies! I love any and all plushies. I'll take any plushie, even if it's a magikarp or one worth a couple of dream points. So thanks to everyone who has or may give a plushie!

Interactions. Thank you for training or feeding my Pokémon! And for warming my eggs! I try my very best to interact back and I apologize if I don't do it before reset.

Messages. I appreciate users who PM or palpad me! I apologize if I don't respond or if my message back is short. I'm not good at socializing and I have a low reading and writing level. Just know I'm not ignoring you!

Friending me. I honestly get happy when people add me to their friend list, especially since I wasn't used to friends growing up. So I really appreciate y'all who have me as a friend. I'll add you back too!

So thank you in advance and I hope y'all have a lovely day! 🐒
Game Records

Trainer ID:
#866710410
Registration:
03/04/2019
(2 Years ago)
Game Time:
278:41 Hours
Total interactions:
359,317
Money:
416,127

Starter Pokémon:

Torterra
Feeds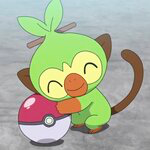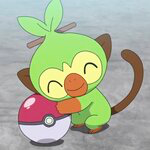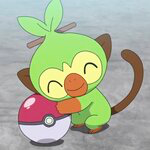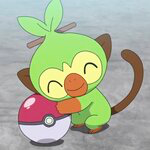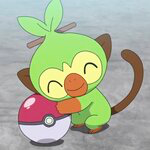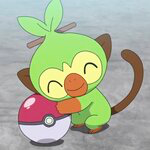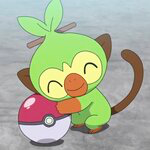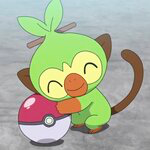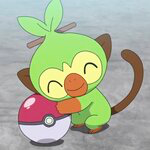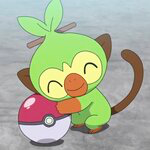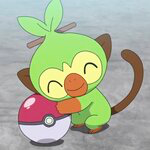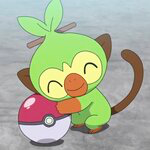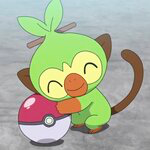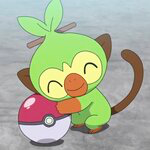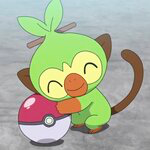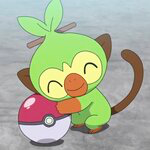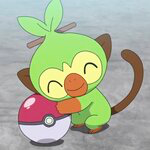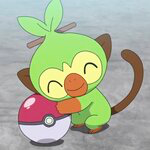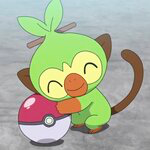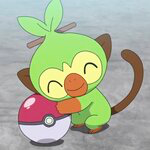 Contact
Last Action
Browsing through notifications
(6 Minutes ago)
My Pokémon fanfiction
Currently writing a Pokémon story set during the X&Y series! Here's some info:

After arriving in Kalos, ash and pikachu find some new friends. Including a girl with her partner Olive the oshawott who dreams of becoming Kalos Queen, A gym leader who makes inventions, a little girl who tags along while finding someone to marry her big brother and a girl who started her journey for Ash and is figuring out her own dream. Join them on their adventures through the kalos region!

Just a heads up, Serena will be OOC as she isn't my favorite character. I may also add some parts that aren't in the anime but will be in this story. I will sometimes do special chapters that aren't part of the series. Flashback chapters related to Cami will also be in this book.

I dislike amourshipping so sorry amourshipping fans, no moments with them in this book
Ash x Cami AKA MasterQueenshipping

All characters except Cami, Megan, Ray and Sarah belong to their rightful owners! I don't own Pokémon :)

You can find it on Wattpad @Monkeybug0716, on DA @MonkeyBell998 and on Ao3 @MonkeyBell853. My DA, Wattpad and Ao3 account can be found on my contact list! Hope you enjoy the story!
Badge Showcase
| | | | | | | | | |
| --- | --- | --- | --- | --- | --- | --- | --- | --- |
| Set #1 | | | | | | | | |
| Set #2 | | | | | | | | |
| Set #3 | | | | | | | | |
| Set #4 | | | | | | | | |