About me
Hiya y'all, Monkey here! She/her please! I'm a 18 year old girl. I enjoy Pokémon, Animal crossing, drawing, watching anime, writing my stories, playing games and animals! I'm very shy, introverted and get anxious so I'm sorry if I don't respond to messages. I'm autistic as well so I apologize if I seem strange, creepy or weird. Pretty much every day, I watch my fur babies, Tinker and Oliver so I may get busy. I'm mostly on here to collect cute Pokémon and collect lots of plushies! Hope you enjoy my profile and have a lovely day! (✿◠‿◠)

Palpad is only open to friends, if you wish to message me, please PM/DM me, thanks!
Find me on
💜PokeFarm Q: MonkeyBell853
💜Discord: Autistic-Monkey#9698
💜Pinterest: MonkeyBell
💜Deviantart: MonkeyBell998
💜Tumblr: monkeybell
💜Twitter: SMonkeyBell
💜Wattpad: MonkeyBug0716
💜Ao3: MonkeyBell853
💜Quotev: MonkeyBell190
💜NH DA: 9713-7985-4351

Plushies!
Favorite plushie: Aipom
Least favorite: none
I hoard: the monkey plushies
Current amount of plushies: 525
Unique plushies: 308
The most plushie i own is: 19 magikarp
I have spent: 55,530 dream points on plushies
Thank you!
Thank you for:

Any plushies! I love any and all plushies. I'll take any plushie, even if it's a magikarp or one worth a couple of dream points. So thanks to everyone who has or may give a plushie!

Interactions. Thank you for training or feeding my Pokémon! And for warming my eggs! I try my very best to interact back and I apologize if I don't do it before reset.

Messages. I appreciate users who PM or palpad me! I apologize if I don't respond or if my message back is short. I'm not good at socializing and I have a low reading and writing level. Just know I'm not ignoring you!

Friending me. I honestly get happy when people add me to their friend list, especially since I wasn't used to friends growing up. So I really appreciate y'all who have me as a friend. I'll add you back too!

So thank you in advance and I hope y'all have a lovely day! 🐒
Game Records

Trainer ID:
#866710410
Registration:
03/04/2019
(3 Years ago)
Game Time:
401:16 Hours
Total interactions:
660,279
Money:
743,035

Starter Pokémon:

Torterra
Feeds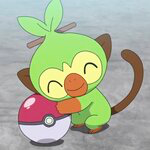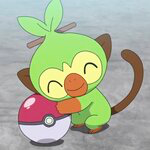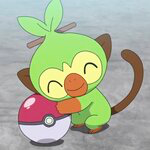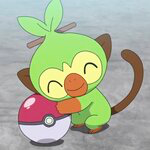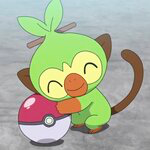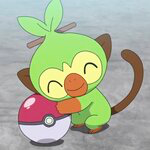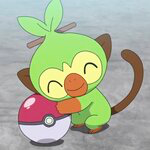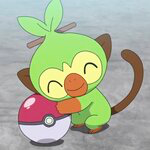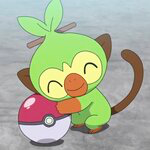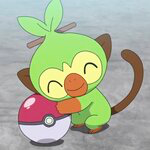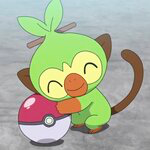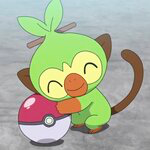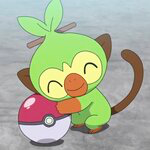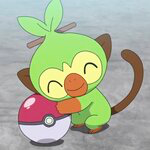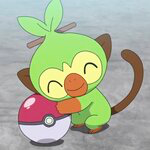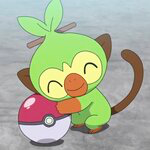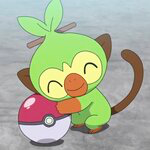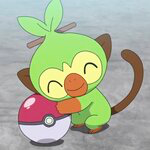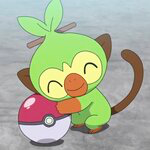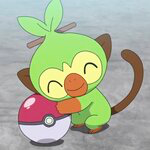 Contact
Last Action
At the Berrygarden
(3 Hours ago)
Cami's journey
My main story, previously known as PokeLove but now Pokemon XY, Cami's journey is based in Kalos during the X&Y series. Cami Belle, a trainer born and raised in Unvoa, started her journey on her 16th birthday. Her dream? Becoming Kalos Queen! With her Pokémon by her side, she joins Ash Ketchum, Serena, Bonnie and Clement on a journey through the Kalos region!

The story includes flashback chapters which explains Cami's backstory more, An OOC Serena, events different from the anime, aged up characters(minus Bonnie), Ash x Cami aka MasterQueenShipping, no amourshipping moments and more drama, humor and mature themes although it's pretty safe for younger people to read so no 18+ stuff is included in this story

Interested in reading? The story can be found on these sites! My usernames on said sites
Wattpad: MonkeyBug0716
Deviantart: MonkeyBell998(drawings and other things related can be found here as well)
Ao3: MonkeyBell853
Quotev: MonkeyBell190(quizzes available as well!)

Got any questions? Feel free to ask, I'd be happy to answer :3
Last Visitors
Visitors
Cress
Sat, 24/Sep/2022, 23:26
~LovelyShinx~
Sat, 24/Sep/2022, 23:01
UnluckyUmbreon
Fri, 23/Sep/2022, 22:09
Stolas
Fri, 23/Sep/2022, 22:05
Milla
Wed, 07/Sep/2022, 14:19
Badge Showcase
| | | | | | | | | |
| --- | --- | --- | --- | --- | --- | --- | --- | --- |
| Set #1 | | | | | | | | |
| Set #2 | | | | | | | | |
| Set #3 | | | | | | | | |
| Set #4 | | | | | | | | |