✦
---
name:
Mimi / Mel
age:
20 [2-24]
gender:
Female [she/her]
mood:
Sleepy
---
about
heya! mimi here. i'm just your average inactive-ish member here on pokéheroes. i currently work part-time as a cashier, so i dont have a whole bunch of time on my hands! feel free to message me whenever though!
i like to read manga and watch anime. i also enjoy traveling and listening to music! have a good day everyone~

Shiny Hunt
Mimi is currently hunting
Morpeko
.
Hunt started: 23/07/2021

Chain: 54
0

Last Visitors
Visitors
NekoScrub
Sun, 25/Jul/2021, 16:27
ONIKITSUNE
Sun, 25/Jul/2021, 16:25
Cloudfairy
Sun, 25/Jul/2021, 16:25
ShyreniaRose
Sun, 25/Jul/2021, 16:23
Agata
Sun, 25/Jul/2021, 16:22
Game Records

Trainer ID:
#805108098
Registration:
02/06/2016
(5 Years ago)
Premium member
until
01/Aug/2021
Game Time:
3499:09 Hours
Total interactions:
4,978,689
Money:
1,237,544

Starter Pokémon:
Giga Venusaur



Feeds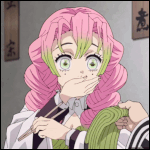 I love when people message me about something and I go to reply and see
'This user has put you on their blocklist!'

Sadge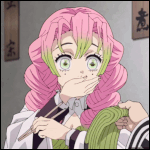 I never really make posts like these
or posts at all
, but I genuinely miss the days on Pokéheroes where there wasn't so much drama and hate. I think that's why I've become inactive over the past year or so. The only person I really stay around for is
Tuna
, if I'm being honest
because that's my bestie, duuuuh
I've met a looot of amazing people here over the years, but, simultaneously, there are a lot of people filled with spite. Maybe it's unintentional. Some of them do not even realize they are like this. Anyways, I wish nothing but love to everyone on this site. I hope you guys find happiness and what you are truly looking for in life. I love all of y'all.
✦
Yo! You've reached the Contact Me section! Am I not responding here, am I inactive and you wanna reach out? Here are some places where I'm active!
---
✦ Discord ✦
Mimi Cheems#2410
✦ Bell Tree Forums ✦
Macchiato
✦ PFQ ✦
Hatenna
✦ Nintendo Switch ✦
SW-8176-7113-6911
---