Party
---
This Users Party is empty.
---


Hiya! I'm Buchanan! But please, call me Mimi or Dahlia! I love to read, write, sing, draw, play vidya games, and drink hot chocolate! My fandoms include; Marvel, UtaPri, Pokemon, K-Pop, Food Fantasy, Otome Games and Anime! I'm a senior in high school and I love to learn! I love making friends, so feel free to send me a PM or PalPad message!
Game Records

Trainer ID:
#805108098
Registration:
02/06/2016
(2 Years ago)
Premium member
until
27/Apr/2019
Game Time:
2527:59 Hours
Total interactions:
4,741,765
Money:
332,628

Starter Pokémon:

Venusaur



Feeds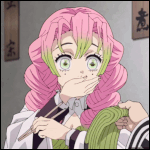 [
#FriendlistPlaylist
]
Actually, I'm gonna post my friendlist playlist in the comments
here
instead of on the giveaway feed. Just so if anyone has any questions they can comment them there instead of being bombarded with song titles xD
Yesterday, 00:12
31 comments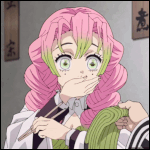 Selling shiny Budew slots!
I'll be selling them for 75k PD, 50 nuggets, 150 grass gems, or 150 poison gems!
I'll take a maximum of 5 slots at a time ❤️
1 Day ago
14 comments
mimi | entp | pisces | 17