ME

Show hidden content
---
Name: Zabe Shetner (not really but its the one I want)
You can call me: Zabe, Jacob (not Jake. Don't call me name unless you want to be blocked)
Age: 16
Fav Pokémon: Weavile
Hobby: video games #nolife
Fav video game: Destiny 2
Reasons to live: not quite sure
Fun facts: I spend a WHOLE LOT of my time watching anime and playing video games. My current favorite anime is * drum roll* Overlord.
Please call me the edgy trainer :3 :3
I do like to talk to people so if you get annoyed by constant messages just tell me so i can stop.
I no longer randomly accept friend requests.
Previous user name(s): Zabe, Shaifty, King~Of~Yeets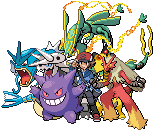 Made by
Hopelin
Shiny Hunt
Zabe4gotten is currently hunting
Eevee
.
Hunt started: 28/01/2019


Chain: 193
0

Contact
Last Action
Viewing a Userprofile
(2 Days ago)
Game Records

Trainer ID:
#393699760
Registration:
27/03/2018
(1 Year ago)
Game Time:
508:52 Hours
Total interactions:
137,423
Money:
84,146

Starter Pokémon:

Blaziken
Last Visitors
Visitors
PichuOfSkyworld
Sat, 20/Apr/2019, 21:32
RedRidingWolf1365
Thu, 18/Apr/2019, 16:29
Maguro
Thu, 18/Apr/2019, 15:27
Liana10
Wed, 17/Apr/2019, 18:25
HellRaiser
Tue, 16/Apr/2019, 16:04