Hi, a little about me.
Just some stuff about me.
So I really like Undertale, and I really like Warriors. I enjoy Wings of Fire too. If you have roleplays on any of these, send it to me! I can draw cats and some Pokemon, I can draw people too but they look horrible. I can also program. (Like a lot)

I'm proud to represent Australia. #Muselk #Lachlan #Lazarbeam
I have a pokemon/item store.
If you need to get in contact with me, you can use pokeheroes or you can message me on scratch, poke farm, or discord.

My discord: Shattered_Psyche#1122
My scratch: Firegirl6336
My poke farm: Ivyshade6336
FYI: I don't check poke farm often so,the easiest way to get to me is through discord.
Yeah so that's me, boring right?

Stronger then you Feat. Frisk
This is my favorite song!


I didn't know what I got into
Somehow I can't go back
Even if I really wanted to
So what more can I do
Here, in the end, it just me and you
I never wanted to play by all the rules
A knife in hand
I'm playing out the part of the fool
So here we go
You can judge me thoroughly
It's too late for apologies

So go ahead and just hit me since you're able
We know my determination is unstable
I'm not even mad because I keep on dying
But I don't even know why I'm trying

This isn't what I want
But it's what I asked for
Curiosity over all my morals
I took away our perfect happy ending
Resetting the world dispute the warnings
Right now I'm made
Of LOVE, of LOVE, of LOVE

I know who you are
You remember who I am
We know that once in a timeline
We had grown to be good friends
And yet I killed your brother
Without giving him a chance
Every time you throw me down
I hope you kill me once again

So go ahead and just hit me since you're able
All the sin that I can feel is unbearable
If I could only hit you once it would be over
But the consequences last forever

The flowers are in bloom
As the birds will tell
It's a beautiful day to be burning in hell
You gave me advice
I choose genocide
But I know how to make it right

I am made
Of LOVE, of LOVE, of LOVE
But I'll give up for you
Of LOVE, of LOVE, of LOVE
But I'll give up for you

Of LOVE, of LOVE, of LOVE
Of LOVE, of LOVE, of LOVE
Other semi cool stuff about me
Check this out:
https://pokecharms.com/data/attachment-files/2020/01/785531_trainercard-Vivienne.png
Plushies I want
VULPIX
Cute pokemon
Anything from alola
Badge Showcase
| | | | | | | | | |
| --- | --- | --- | --- | --- | --- | --- | --- | --- |
| Set #1 | | | | | | | | |
| Set #2 | | | | | | | | |
| Set #3 | | | | | | | | |
| Set #4 | | | | | | | | |
Medals
Ivyshade6336 hasn't collected any medals so far.
Game Records

Trainer ID:
#233634489
Registration:
24/09/2019
(3 Months ago)
Game Time:
28:27 Hours
Total interactions:
18,535
Money:
25,764

Starter Pokémon:

Charmeleon
Feeds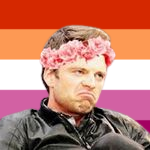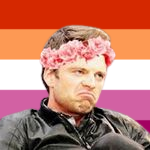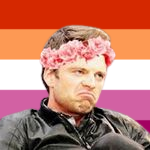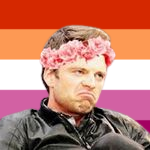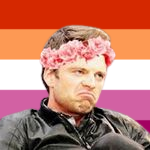 Contact
Last Action
Reading a forum thread
(18 Hours ago)